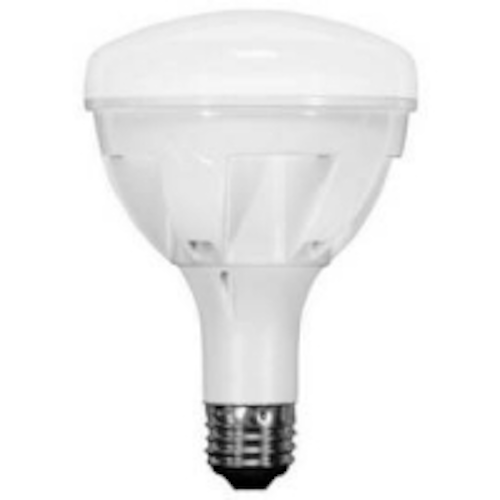 Date Announced: 01 Oct 2013
Tampa, Florida – LEDnovation, a leader in development of LED replacement lamps, accepted winning honors in the 2013 Lighting for Tomorrow competition for their Bright For Life® BR30 LED Warm Dimming lamps. The competition challenges manufacturers to meet consumer expectations through continuous design improvement of their products and technologies coupled with increasing market acceptance and awareness of energy efficient lighting.
Winners were selected from a judging panel of 10 expert individuals, including lighting retailers, lighting designers, home builders, lighting researchers, energy efficiency program sponsors and lighting and design media representatives. The Lighting for Tomorrow competition is co-organized by the American Lighting Association (ALA), Consortium for Energy Efficiency (CEE) and Underwriters Laboratories (UL).
LEDnovation's Bright for Life® BR30 lamps break new ground in the LED lighting industry with the most accurate representation of true incandescent and halogen dimming. As background, incandescent and halogen lamps turn warmer in color temperature when dimmed. With a unique digital dimming control, trichromatic color solution and customized dimming profile algorithms, the lamp, when dimmed, follows the black body planckian locus with exceptional fidelity. The result is the first lamp on the market with the true look and feel across the entire dimming range of a traditional incandescent BR30.
The Bright For Life® LED BR30 has a high color rendering (CRI) of 93 coupled with 2700K warm white color temperature at full power. Offered in both 65W and 85W incandescent equivalencies, lumen output is either 680 or 850 with efficacy of 80lm/W or 79lm/W, respectively. It has an aesthetically pleasing industrial design and standard ANSI form factor.
Israel J. Morejon, CEO and President of LEDnovation, commented, "We are deeply honored to be selected as a winner in the Lighting for Tomorrow competition. We believe this honor is testament to our guiding principle to innovate superior products that challenge the status quo."
LED lighting continues to gain acceptance for a growing number of applications by providing superior performance, higher efficacy and longer lifetimes. High quality LED lamps, such as the Bright For Life® LED BR30, are delivering improved lighting performance while reducing electricity consumption by over 87% when compared to the inefficient, heat-generating incandescent lamps that they replace. With more than 25 times the lifetime of an equivalent incandescent BR30 lamp, LEDnovation's energy efficient Bright For Life® LED BR30 reduces the frequency of replacement, a critical attribute for reducing maintenance costs. LEDnovation's Bright For Life® BR30 comes with a performance backed 5-year warranty, which assures customers will see the kind of product lifetime and performance they expect from an LED lamp.
Bright For Life® LED BR30 Lamp Details:
- Bright For Life® BR30 LED – 680 Lm, 8.5W @ 80lm/W
- Color Rendering Index (CRI) greater than 93
- Correlated Color Temperature (CCT) of 2700K
Note: All specifications are typical values.
All LEDnovation lamp models are tested for photometric performance in accredited third-party labs according to IES LM-79 requirements, and the company posts its reports online. These commercial-grade models are rated for a minimum 50,000-hour lifetime, carry a 5-year warranty and fully conform to ANSI standard form factors to assure compatibility with existing fixtures. The Bright For Life® LED BR30 lamps are available and shipping now.
Contact
For more information, visit http://www.LEDnovation.com For inquiries: Email inquiries@lednovation.com Tel 813.891.9665
E-mail:inquiries@lednovation.com
Web Site:www.lednovation.com