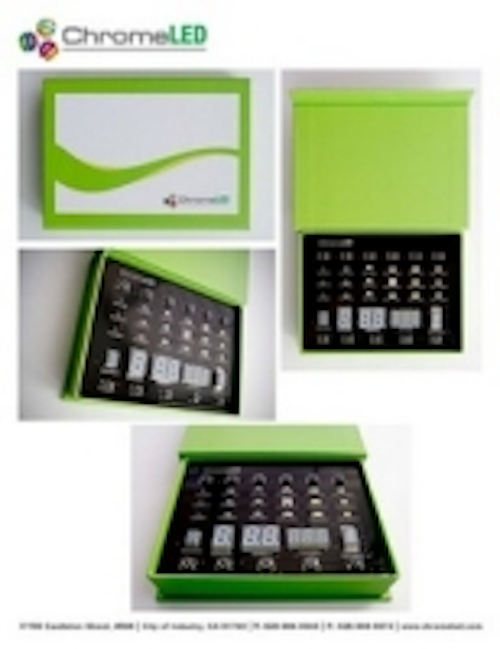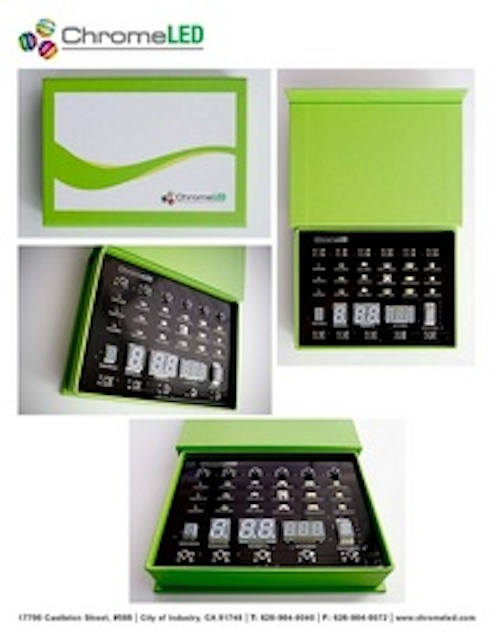 Date Announced: 03 Oct 2013
ChromeLED, a leading manufacturer of lamps, displays, and other innovative lighting products, announces its new redesigned demo boxes. This new compact box packs a wide array of products including standard surface mount displays, alphanumeric displays, and even ChromeLED's unique high power line.
ChromeLED offers the standard seven segment and alphanumeric surface mount displays, ranging in sizes from 0.20" to 0.56", and offered in single digits up to quad digits. They can be produced in all standard colors, as well as blue, white, or any other specific color wavelength that may be desired. ChromeLED also offers custom displays that can be tooled to your specific needs.
Contact
ChromeLED Corporation 17700 Castleton St. Suite# 588 City of Industry, CA 91748 Tel: 626-964-9040 Fax: 626-964-9072
E-mail:sales@chromeled.com
Web Site:www.chromeled.com