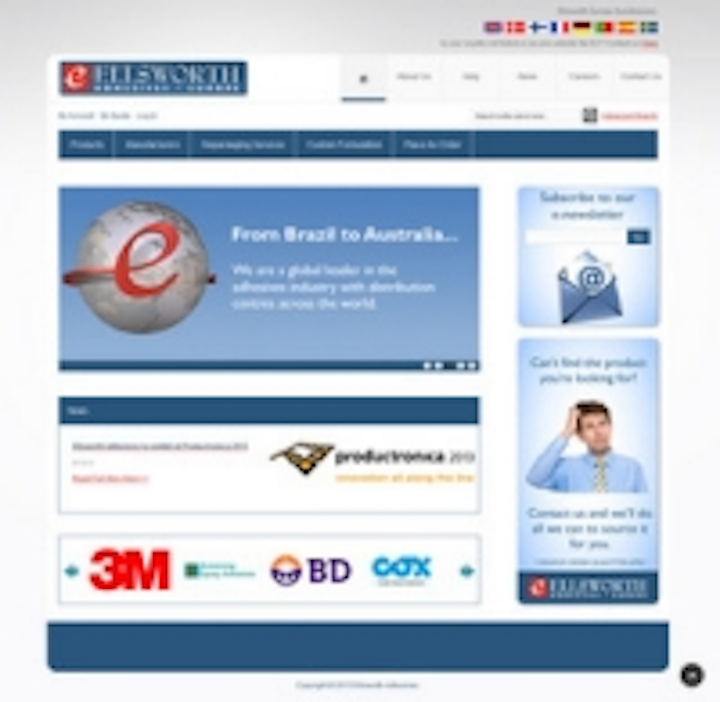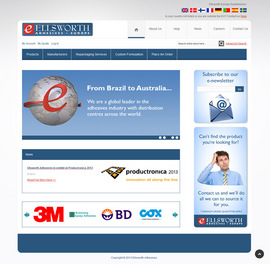 Date Announced: 17 Oct 2013
Ellsworth Adhesives, the leading distributor of adhesives and specialty chemicals, has just announced the launch of its redesigned Pan-European website. The newly transformed site is now live and can be viewed by visiting www.ellsworthadhesives.co.uk.
John Henderson, Managing Director of Ellsworth Adhesives, Europe, explains the impetus behind the new website. "We wanted to refresh the website to reflect the quality, efficiency and professionalism associated with the Ellsworth brand name. We hope that the changes we have made will create a positive user experience for customers and prospects and encourage more visitors to our website."
One of the most notable changes to the Ellsworth Adhesives website is its brand new look - the appearance of the old site has been revived with a contemporary design that is cleaner and easier to navigate. The new website utilises the latest AJAX technology, which makes quick, incremental updates to the user interface without reloading the entire browser face, creating a better browsing experience for the user.
Content on the website has been updated and re-organised and new pages have been developed including a help section, buyers guide and careers page. You can also find a host of newly added products from top manufacturers such as Henkel, Dow Corning and Lord. While the website has a great new look and new content, it retains original and popular features including the product comparison function, Ask the Glue Doctor and the request a quote facility.
The new Ellsworth Adhesives site is an excellent resource for users looking for information about adhesives and specialty chemicals. Visit the brand new website today at: www.ellsworthadhesives.co.uk
Contact
Michelle Duncan - marketing coordinator, Ellsworth Adhesives Europe +44-(0)-1355-577-223
E-mail:infoeurope@ellsworth.com
Web Site:wwww.ellsworthadhesives.co.uk