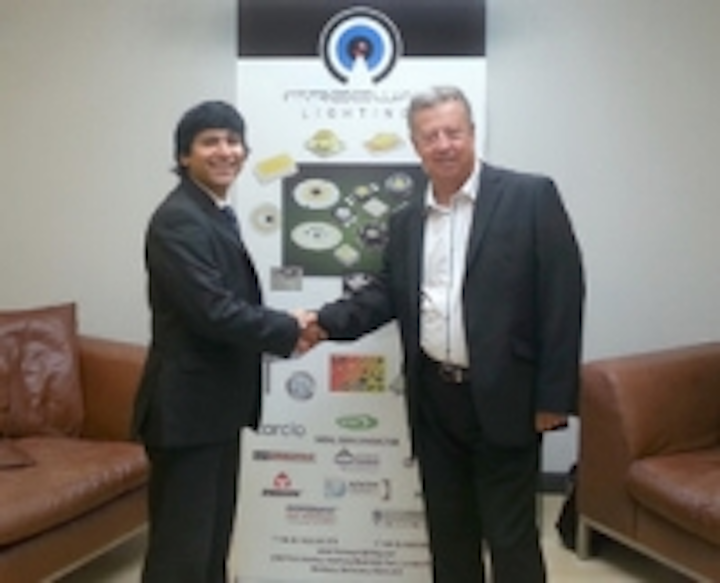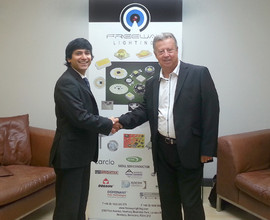 Date Announced: 18 Oct 2013
Freeway Lighting Solution adds new major franchise to its lighting portfolio
Freeway Lighting Solutions, a recently-formed division of Rebound Electronics, has strengthened its product offering by signing a new franchise agreement with Vossloh Schwabe, a leading manufacturer of constant current (CC) and constant voltage (CV) LED drivers. This agreement will enable Freeway Lighting to quickly support lighting OEMs in a broader range of applications throughout Europe.
Vossloh Schwabe, a Panasonic Group company, has a very comprehensive offering in both CC and CV type drivers, and will complement Freeway Lighting's current LED offering on COB and high power LEDS from Seoul Semiconductor. The range has almost 200 LED driver types both in CC and CV options. This includes IP20, 40 and 65 variations, 1-10volt, DALI dimming, fixed outputs in plastic and metal casing as standard options.
The LED drivers have a five year warranty with a high power factor (>.95) and very low total harmonic distortion (< 10%), making them highly reliable, energy efficient and the ideal LED driver for all applications. The range includes SELV, non – SELV and current tunable options from 350 mA to 1.2 A, to meet the broadest set of requirements in applications including retail, industrial, outdoor, office, refrigeration and hazardous lighting segments.
Atul Wahi, UK sales manager for Vossloh Schwabe said, "Vossloh Schwabe is proud to announce the partnership with Freeway Lighting. This is a fantastic opportunity for both companies, and we look forward to supporting and servicing the lighting OEMs with the latest LED Drivers and Control Systems".
Richard Blackmore, managing director of Freeway Lighting, commented, "The addition of Vossloh Schwabe is very exciting and is in line with our policy of working with Tier 1 manufacturers in each segment of the market. Being part of the Panasonic Group, customers can be assured of excellent quality and service, and offering a five year warranty will give customers added confidence in the product".
In addition to the wide range of franchise products, Freeway Lighting has advanced technical support, UK stock availability and a pan-European network to provide quick support to lighting OEMs in their respective industries.
Freeway Lighting has placed an initial stocking order on the fast moving parts, and will look to expand the portfolio over the coming months as it understands customers' growing needs. For more information visit www.freeway-lighting.com.
About Freeway Lighting Solutions and the Rebound Group
Freeway Lighting Solutions is part of the Rebound Group. The Rebound Group, formed in 2003, consists of Rebound Electronics, Easby Electronics, Freeway Battery Solutions and Freeway Lighting Solutions. The Group has offices in 15 country locations, servicing customers throughout Europe, the Americas and Asia.
By encompassing all skill sets and the vast experience available within the group, Rebound offers global sourcing and supply capabilities for many blue chip OEMs and EMS providers throughout Europe and Asia.
With headquarters in Newbury, UK, the Rebound Group has a track record of substantial and sustained growth, and has been recognised in the Sunday Times Track 100 list in 2010, 2011 and 2012, as one of the UK's private firms with the fastest growing profits coming 43rd in the top 100 (2012). The Group has seen profit growth of 69% per year from 2007 to 2011.
Contact
Richard Blackmore +44-(0)1635-555-999
E-mail:richard.blackmore@freeway-lighting.com
Web Site:www.freeway-lighting.com