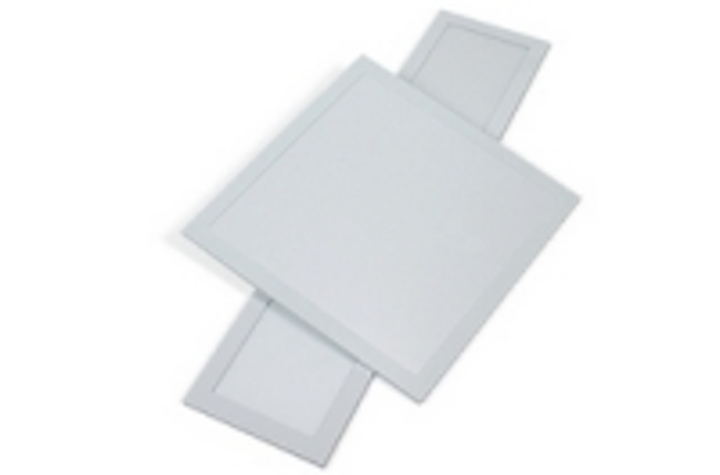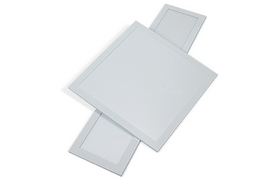 Date Announced: 04 Dec 2013
PIXI Lighting to Debut NEW 1x4 LED FlatLight™ Luminaire for Residential and Commercial Applications at the Greenbuild International Expo
Orange, CA, – PIXI Lighting announced its latest addition to its line of innovative PIXI FlatLight™ luminaires at Greenbuild International Expo, from November 20-21, 2013 at the Philadelphia Convention Center in Philadelphia, PA. Perfect for residential and commercial applications, the new 1x4 PIXI FlatLight Luminaire features an updated internal universal driver that will accept power sources ranging from 110 – 300 AC volts. The new Luminaire offers an exceptional lumen output of 4550 at a neutral 4000K color temperature. Hands on demonstrations of all commercial and residential products will take place within booth 2059.
The patent pending PIXI FlatLight luminaire is a lighting fixture that uses the same LED technology found in high definition televisions to provide bright, uniform, energy-efficient light without glare, flicker or hot spots. The fixtures are the only LED fixtures currently equipped with an internal driver and power supply, making the product completely flat at just .55" thick. Given this, the PIXI FlatLight can be used in a variety of applications including flush mounted on any flat or hard surface from walls to ceilings and concrete to brick, embedded within decorative molding, recessed directly into drywall, and dropped into T-bars.
"We are excited about debuting our latest FlatLight Luminaire at the Greenbuild International Expo and demonstrating the unique features, sleek design and innovative technology of our current panels," said Richard Myers, Vice President of PIXI Lighting. "Our latest FlatLight Luminaire provides builders and designers with the perfect LED solution for both home and commercial installations by combining an internal universal power supply with a neutral 4000K color temperature. Plus delivering a consistently uniform light while offering long-term energy and maintenance savings to residential and commercial spaces."
PIXI FlatLight luminaires offer homes and commercial businesses a sleek, stylish, and versatile lighting fixture that provides optimal light distribution, creating a soft wash of light and beautifully illuminated living and work spaces. The fixtures come in a warm 2700K color temperature for residential applications and a neutral 4000K for commercial applications. Residential panels, currently available in three sizes, 1' x 1', 1' x 2', and 2'x 2', feature beveled edges and are sold with a mounting plate for surface installation. Commercial-grade panels, which are currently available in two sizes, 2' x 2' and 1' x 4', last 60% longer than standard troffer lighting with ballasts and are RoHS compliant. The fixtures use up to 80% less energy than incandescent lighting, switch on instantly, generate very little heat, and contain no mercury or lead, helping to reduce a user's carbon footprint and energy costs.
The high-performance luminaires can be easily incorporated in both modern and traditional home lighting designs, making colors look more vibrant and enhancing a home's décor. PIXI residential FlatLight luminaires are the ideal replacement for canned lighting and for new construction, while the commercial grade is perfect to replace existing fluorescent troffers and can be dropped into standard ceiling grids, providing equal or even greater lighting output compared to traditional bulbs and fixtures. PIXI FlatLight luminaires offer extended fixture life (up to 50,000 hours), reducing overall cost of ownership and enhancing product value. The products require very low maintenance, making PIXI the desired lighting fixture for building owners and facility managers, and because the panels stay cool, they reduce HVAC costs.
About PIXI Lighting
PIXI Lighting was established to introduce a passion for the art and science of LED lighting. With the creation of the PIXI FlatLight luminaire, PIXI Lighting leads the home and commercial lighting fixture industry with the world's first ultra-thin .55", flat surface mountable light panel. Using an internal driver and other patent-pending technology, the unique line of fixtures unites innovation, beauty and efficiency not found in conventional lighting products. The edge-lit LED fixtures produce smooth and evenly distributed light with no glare, flicker or hot spots, and offer the eco-friendly, long lasting benefits of LED technology for residential, commercial and industrial applications. PIXI FlatLight luminaires are at the forefront of next generation lighting and expand the range of design possibilities. All products are manufactured without the use of mercury or lead, reinforcing PIXI Lighting's eco-friendly principles.
Contact
Amber Lutz for PIXI Lighting
E-mail:alutz@domusinc.com
Web Site:www.pixilighting.com