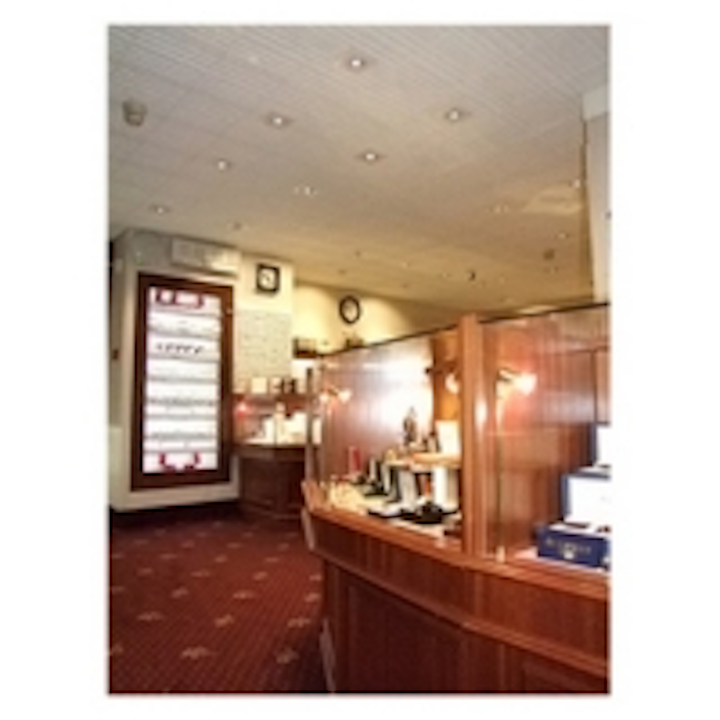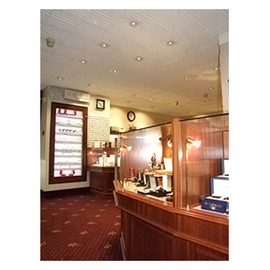 Date Announced: 04 Dec 2013
An independent jeweller in the South Lakeland market town of Ulverston in Cumbria is benefiting from a lighting refurbishment which incorporates the very latest cutting edge LED technology.
Lindows Jewellers has an enviable reputation nationally for being one of the country's leading independent jewellers providing one to one expert service and advice from a fully trained and experienced sales team specialising in leading world brands such as Cartier, Tisento and soon to be launched Swarovski.
Proprietor Mr Ken Lindow explained that although his and the reputation of the brands he represents is second to none, fundamentally the environment from which he sells must be the very best for the benefit of his clients and his highly trained staff. "Lighting has been a disappointment for many years" says Mr Lindow. "Whilst we have always endeavoured to create the best possible effect with what has been available, the constant lamp and transformer replacement exercise has not only proved costly but highly disruptive in such an important selling environment."
Mr Lindow contacted Forge Europa on hearing about the introduction of their high performance GU10 lamp replacement, a true 50w halogen replacement. "I wanted to resolve the problems with the transformers, improve the display of the products and reduce the energy bill if possible, and all ideally with minimal disruption to the business. But recognised I need expert advice and a fast turnaround to achieve this."
Forge Europa listened to feedback, and carried out an energy audit to review current usage and evaluate potential solutions and savings:
Old Lighting Technology
Old Lighting Technology: 50 Watt Halogen Down light
Quantity Per Store: 44 units x 50w = 2.2kW
Electricity Usage: 2.2kW x *2400hrsPA = 5280kWh
Electricity Cost: 0.08p/kWh x 5280kWh = £422.40 per year per store
Forge Europa's proposed solution
New LED Lighting Technology 9.5 Watt Forge Europa LED GU10 Down lights
Quantity Per Store: 44 units x 9.5w = 0.418kWh
Electricity Usage: 0.418kWh x *2400hrs = 1003.2kWh
Electricity Cost: £0.08p/kWh x 1003.2kWh = £80.26 per year per store.
ELECTRICITY SAVING PER YEAR £342.14
By replacing the 44 x 50w MR16 lamps and associated transformers with 44 x High performance, short base GU10 LED lamp replacements Forge Europa instantly resolved the transformer issue. Forge Europa's warm white 3000k, 670lm GU10 LED lamps utilise the very latest MTG technology from Cree, and create an amazing effect in the shop, showcasing the jewellery at its best and creating a very welcoming environment for customers.
Forge Europa's high performance GU10 LED Lamp has a market leading lumen output of 670lm at 9.5W creating an efficient 70lm/W lamp replacement. Its 36˚ beam angle, choice of colour temperature, and short and long base ensure its compatibility with a wide range of housings. As part of Forge Europa's commitment to quality and safety, these LED lamps are fully and independently certified by Intertek, meeting all relevant standards that comply with CE marking directives, enabling customers to install Forge Europa products with complete confidence.
"The glare from the old MR16 has gone and the clarity of light is fabulous" says Head Gemmologist Elaine Taite. "The light is exactly where we want it and highlights our products and intricate detail in a way we have never seen before."
Based on the quality of light, the effect created in the shop and cost savings Mr Lindow is now rolling out LED lighting in the display cabinets and shop window, all provided by Forge Europa.
"In addition to creating the right environment for our customers, products and staff, so far we have saved 81% on our lighting energy costs. We specialise in quality jewellery, and with some items retailing for thousands of pounds, the investment in LED lighting is small, but essential and has made a big impact."
Contact
Sarah Simpson, marketing co-ordinator +44-01229-580-000
E-mail:info@forge-europa.co.uk
Web Site:www.forge-europa.co.uk