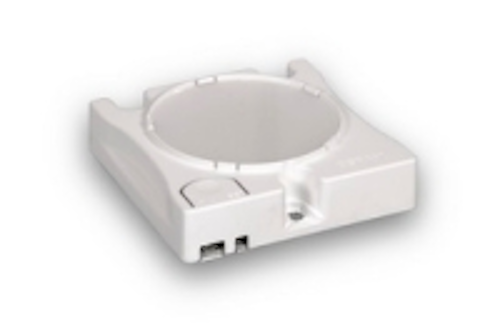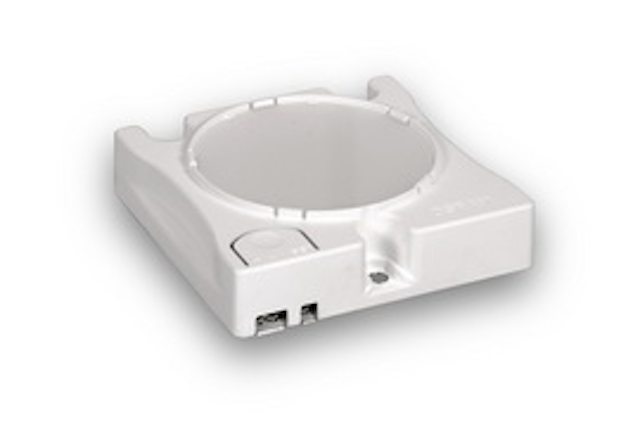 Date Announced: 20 Dec 2013
PrevaLED CUBE Delivers Industry-Leading System Efficacy for Fixture Manufacturers
Committed to delivering innovative LED solutions, North American lighting leader OSRAM SYLVANIA is introducing the OSRAM PrevaLED® CUBE LED light engine, which is ideal for use in downlight fixtures. The PrevaLED CUBE provides fixture manufacturers a flexible, cost-effective light engine that delivers high-quality illumination and industry-leading system efficacy for their customers.
With its common form factor, the PrevaLED CUBE is designed to fit into many existing fixtures and is compatible with widely available accessories, helping fixture manufacturers reduce their time to market and costs. The new OSRAM light engine also features a lower profile design, enabling it to be used in surface mount and wall wash fixtures. Further, the PrevaLED CUBE has an aesthetically pleasing soft white face when powered off as opposed to the bug-light yellow found in comparable LED light engines.
The PrevaLED CUBE offers steady state efficacy averaging more than 94 lumens per watt (LPW) across the product family and up to 120 LPW. This can easily enable fixture efficiencies of over 75 LPW, meeting the standards for a DesignLight Consortium (DLC) listing. Fixtures that meet these requirements also qualify for utility rebates that OEMs can pass on to their customers. The PrevaLED CUBE's high maximum operating temperature enables high-ambient temperature fixture applications and eases Type-IC fixture design. Compatible with fixed or programmable power supplies such as the OPTOTRONIC® OT40 and OT25 Programmable Constant Current LED Power Supplies, the PrevaLED CUBE light output can also be precisely tuned so OEMs can match lumen output across a portfolio of fixtures, giving the OEM the flexibility of delivering exactly what the customer wants. Smoothly dimmable down to 1 percent, the light engine is available in four color temperatures (2700K, 3000K, 3500K and 4000K) and three lumen outputs (1100, 2000 and 3000).
"The OSRAM PrevaLED CUBE LED light engine gives fixture manufacturers the customizability and quality they need in a low-cost and easy to install form factor," said David Lidrbauch, product marketing manager, OSRAM SYLVANIA. "This can help OEMs grow their profit margin and deliver LED downlight fixtures with industry-leading efficiency, while also offering the ability to quickly tune lumen output to compensate for custom optics or shave power to meet critical lighting power budgets required for new ASHRAE 90.1 and LEED compliance."
For more information on the OSRAM PrevaLED CUBE LED light engine and other innovative lighting technologies from OSRAM SYLVANIA, visit www.sylvania.com.
About OSRAM SYLVANIA
OSRAM SYLVANIA is a leader in lighting solutions and services, specializing in innovative design and energy saving technology. The company sells products for homes, businesses and vehicles primarily under the SYLVANIA brand name, and also under the OSRAM brand. Headquartered in Danvers, Mass., OSRAM SYLVANIA is the North American operation of OSRAM GmbH, a subsidiary of OSRAM Licht AG. For more information, visit www.sylvania.com or follow us on Facebook and Twitter.
OSRAM, OPTOTRONIC and PrevaLED are registered trademarks of OSRAM GmbH.
SYLVANIA is a registered trademark of OSRAM SYLVANIA Inc.
All other trademarks are those of their respective owners.
Contact
Glen Gracia - OSRAM SYLVANIA +1-978-750-2763 glen.gracia@sylvania.com
E-mail:glen.gracia@sylvania.com
Web Site:www.sylvania.com