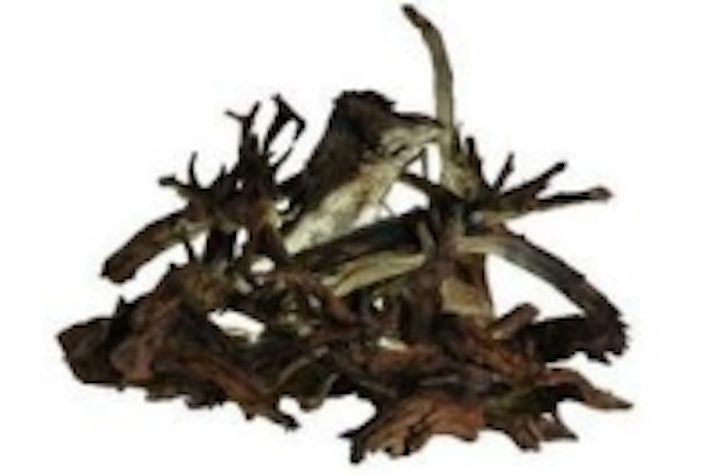 Date Announced: 05 Jun 2013
Yorkville, New York -- Sparkling twinkles, drama and intrigue are evoked from warm, state of the art LEDs embedded in weathered driftwood harvested from the shorelines of the Adirondack lakes, featured in this new driftwood pendant (143814) from Meyda Custom Lighting. Meyda Custom Lighting is a Meyda Tiffany Company, a leading designer and manufacturer of custom and decorative lighting.
Naturally sculpted silhouettes of branches and roots dance in delight after many years of enduring freezing winters and sweltering summers. Each is a distinctive, one of kind piece that will never be replicated with exactitude. Custom options include various sizes, styles and lamping to meet your lighting needs. The driftwood pendant is perfect for a variety of residential and commercial lighting applications including cabins, lodges, camps, inns, restaurants and other spaces.
The pendant is 38 inches wide and 25 inches tall and it is handcrafted in Meyda's Yorkville, N.Y. manufacturing facility at the foothills of the Adirondack Mountains.
About Meyda Custom Lighting
Meyda Custom Lighting is a Meyda Tiffany Company, the nation's leading manufacturer and designer of custom and decorative lighting and Tiffany lamps. Founded in 1974, the firm's roots date back to the early 1900s supplying Tiffany Studios with lighting original products, including the original Coca-Cola stained glass fixtures. With years of designing and manufacturing expertise, Meyda has developed innovations, technologies and value engineering that transcend architectural lighting for any budget or economy.
Meyda Custom Lighting offers a diverse group of designers and engineers that create custom fixtures, lamps, windows and accessories to meet the exact specifications of any residential or commercial project A variety of lighting diffusers include stained glass Tiffanys, mica, fabric, fused glass, sand-carved glass, blown-glass and acrylic. Fabricators work with steel, iron, aluminum, bronze, brass and copper, while employing a variety of craftsmanship techniques including forging, welding, forming, plasma cutting and soldering. The company's extensive palette of finishes features many textures and colors achieved by employing gilding, hand painting, power coating and electroplating. Conventional and energy efficient lamping solutions are available, including LEDs, compact fluorescents, incandescents and more.
Meyda Custom Lighting is headquartered at 55 Oriskany Boulevard in Yorkville, New York.
Contact
Meyda Custom Lighting 800-222-4009
E-mail:sales@meyda.com
Web Site:www.meyda.com