University of Minnesota Illuminates Stairwells with LED Luminaires from Acuity Brands
Jun 25th, 2013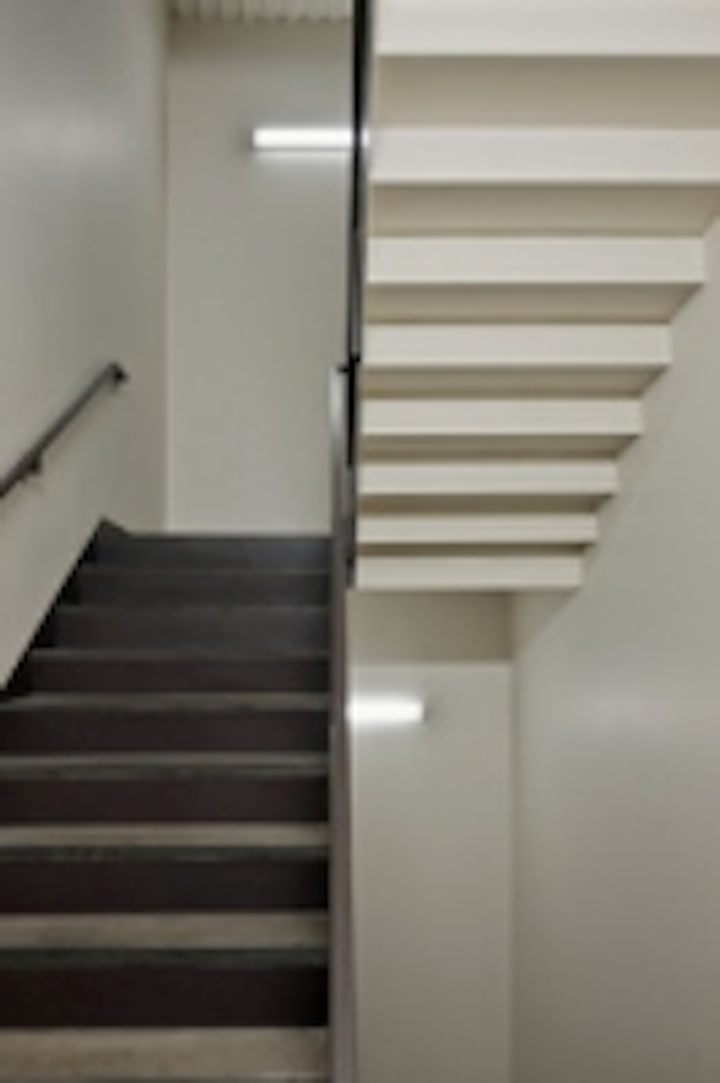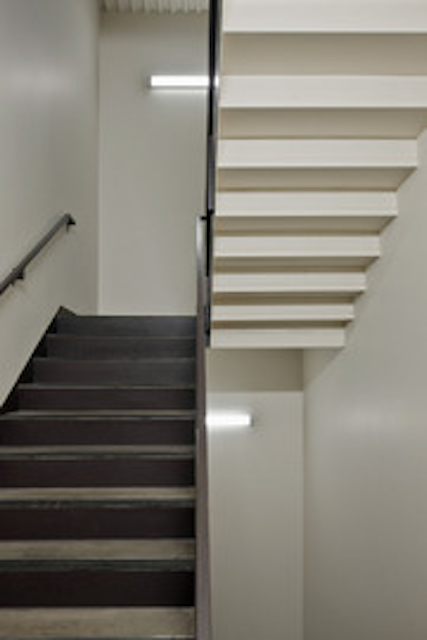 Date Announced: 25 Jun 2013
Lithonia Lighting W Series LED luminaires to provide an estimated annual savings of more than $30,000 for its flagship campus in the Twin Cities.
ATLANTA – The University of Minnesota (U of M) installed Lithonia Lighting® W Series LED Luminaires from Acuity Brands, Inc. (NYSE:AYI) after determining new LED lighting with embedded controls could lead to significant energy savings. The University initiated tests to investigate stairwell usage across campus, which revealed low foot traffic even during peak daytime operating hours. Many indoor and outdoor stairwells, back hallways and corridors were used only for brief time periods during the day, but remained illuminated 24-hours a day with standard fluorescent and HID fixtures.
The W Series LED luminaires feature integral occupancy sensors to manage lighting usage in low-traffic or low-occupancy areas such as stairwells, as well as corridors and restrooms. The LED luminaires automatically increase to 100 percent illumination as occupants enter the stairwells, walk corridors or enter a seldom-used space, then dim to 10 percent when areas are unoccupied. The dimming capability significantly reduces energy consumption by not fully lighting spaces, such as dormitory stairwells, when they are not in use.
"The LED luminaires were chosen after careful consideration and evaluation that determined the price made sense and the payback was worthwhile," said Blaine O'Brien, Senior Energy Auditor for Energy Management, a division of Facilities Management at U of M. "Our testing demonstrated this concept was a good solution for our needs."
Currently, the University has retrofitted 961 W Series LED luminaires in stairwells on the West Bank of the Twin Cities campus, providing an estimated annual energy savings of 379,392 kilowatt hours resulting in an estimated $30,000 in annual savings. Based on the success of the initial installation, U of M plans to install an additional 6,000 W Series LED luminaires in 120 buildings across campus.
For more information about Lithonia Lighting, please visit
www.lithonia.com or www.acuitybrands.com
About Acuity Brands
Acuity Brands, Inc. is a North American market leader and one of the world's leading providers of lighting solutions for both indoor and outdoor applications. With fiscal year 2012 net sales of over $1.9 billion, Acuity Brands employs approximately 6,000 associates and is headquartered in Atlanta, Georgia with operations throughout North America, and in Europe and Asia. The company's lighting solutions are sold under various brands, including Lithonia Lighting®, Holophane®, Peerless®, Gotham®, Mark Architectural Lighting™, Winona®, Healthcare Lighting®, Hydrel®, American Electric Lighting®, Carandini®, Antique Street Lamps™, Tersen®, Sunoptics®, Sensor Switch®, Lighting Control & Design™, Synergy® Lighting Controls, Pathway Connectivity Solutions®, Dark to Light®, ROAM®, RELOC® Wiring Solutions, Acculamp® and eldoLED®.
All trademarks referenced are the property of their respective owners.
About University of Minnesota
At the University of Minnesota, curiosity and discovery are in our DNA. Located in the Twin Cities of Minneapolis and St. Paul, the University's flagship campus provides a thriving urban environment for teaching and learning, world-class research, and outreach and public engagement. In its collective search for knowledge, the U of M empowers faculty, staff and students and inspires the next generation of innovators. Founded in 1851 as a land-grant institution, the U of M is ranked among the nation's top public research universities. Visit umn.edu to learn more.
# # #
Contact
Rachel Kaylor 910-772-1688 ext. 103 rachel@sweeneypr.com
E-mail:rachel@sweeneypr.com
Web Site:www.acuitybrands.com