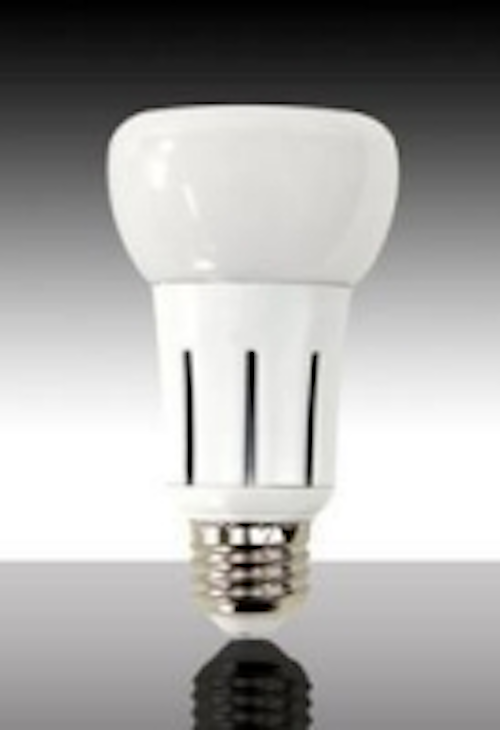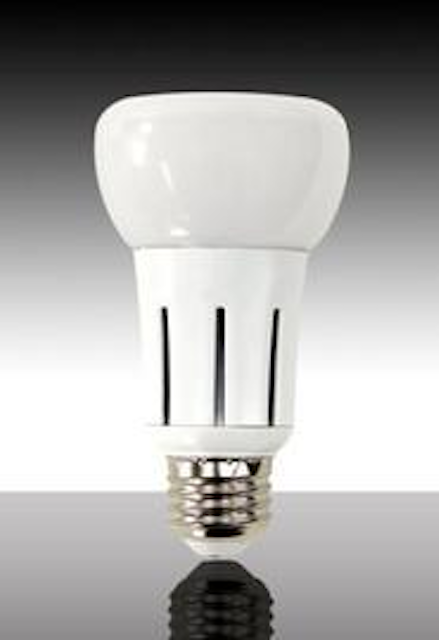 Date Announced: 20 Jun 2013
West Caldwell, New Jersey – MaxLite®, a leading manufacturer and marketer of innovative, energy efficient LED lamps and fixtures, announces the addition of its seven-watt LED omnidirectional A19 lamp to the company's extensive list of ENERGY STAR® qualified products. The fully dimmable lamp is a highly versatile, energy efficient light source that features outstanding efficacy and lumen life maintenance, and was developed for operation with bath bars, desk and table lamps, chandeliers, pendants and sconces.
"Our seven-watt LED Omni A19 lamp is the latest addition to the prestigious Energy Star list of lighting products," said MaxLite's vice president of product marketing and engineering Pat Treadway. "This new model is a versatile light source that creates soft ambient lighting for a variety of fixtures and portables."
MaxLite's seven-watt LED Omni A19 Lamp replaces a 40-watt incandescent bulb and yields more than 80 percent savings in energy throughout its L70-rated lifetime of 35,000 hours. The ENERGY STAR-qualified 3000K correlated color temperature (CCT) lamp is also available in 2700K and replicates an incandescent lamp's 300-degree beam angle that delivers consistent light from the socket base and above in all directions. MaxLite's LED Omnidirectional A19 Lamp is dimmable down to 10 percent on a wide variety of dimming control systems.
The LED lamp is offered in a standard medium base, which enables convenient screw-in as well as GU24-base installation into existing lamps and fixtures that are used for both residential and commercial applications.
The lamp incorporates a multi-layered smooth and tapered heat sink that maximizes lumen maintenance with LEDs that are strictly matched for color quality and consistency.
MaxLite's other ENERGY STAR-qualified lamps include LED A-Types, BRs, globes, MR16s, PARs and candle styles, and CFLs including spirals and covered A-types and PARs.
About MaxLite
MaxLite has been committed to providing energy efficient lighting products for the last 20 years, and was one of the first movers into LED technology in the industry. An ENERGY STAR® Partner of the Year, MaxLite established the MaxLED® brand, an extensive line of indoor and outdoor lighting fixtures featuring innovative LED luminaires and lamps using the latest state-of-the-art LED technology. Through MaxLite's innovative research and development capabilities in its California office and product assembly center in New Jersey, MaxLite continues to be at the forefront of energy efficient technologies.
Contact
MaxLite 800-555-5629
E-mail:info@maxlite.com
Web Site:www.maxlite.com