Hubbell Lighting produces LED versions of canopy and roadway lighting offerings
Jun 11th, 2013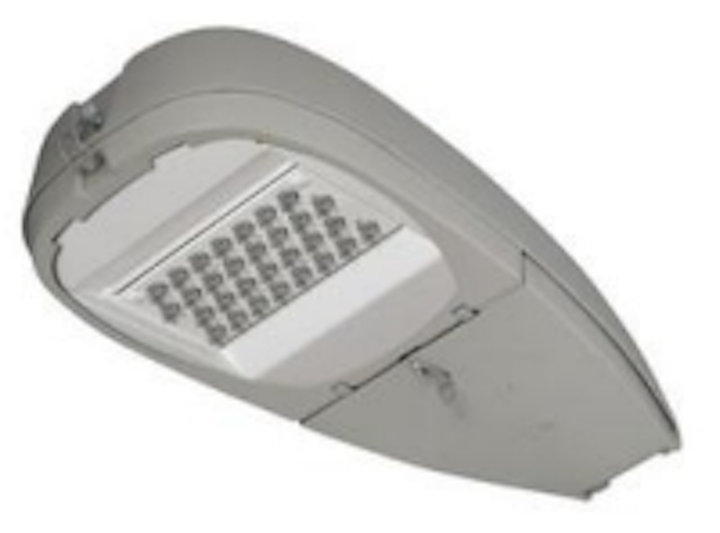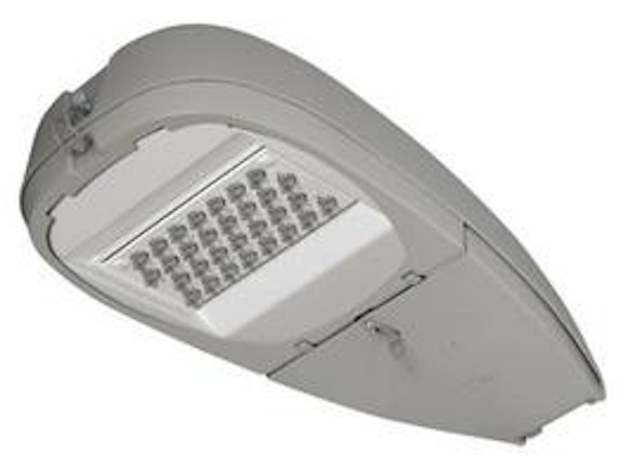 Date Announced: 11 Jun 2013
Greenville, SC – Hubbell Lighting, a world leader in lighting innovation, announced today three new high-performance LED outdoor lighting solutions—Hubbell Outdoor Lighting's LED ceiling/canopy/parking garage fixture (NRG4000) and two LED roadway luminaires (RM and RL). Making a good thing even better, the company has taken three of its popular selling products, hundreds of thousands sold to date, and dramatically increased the efficiency and performance of them by upgrading the light sources to LED.
Made in the USA, the new NRG4000 LED Lumasquare® II is based on the design of its popular ceiling/canopy/parking garage HID fixture, but has dramatically better efficiency while still selling for a fraction of the cost of other competitor LED products. The fixture is 60-80% more efficient than traditional HID sources for mounting heights up to 16'; has an efficacy of up to 101 LPW; and is available in 4200K and 5100K nominal CCT. The LED Lumasquare® II's die-cast housing provides rigid mounting and dissipates heat for long life and the prismatic acrylic refractor provides a clean appearance, is vandal resist and projects 10% uplight to eliminate "cave effect." The fixture comes with a five year limited warranty and is UL listed for use in wet locations.
Hubbell Outdoor Lighting's redesigned Roadway RM and RL LED series luminaires are up to 65% more efficient than the 70-400w cobra-head style fixtures that they replace. The RM (3800 lumens at 350 mA or 6500 lumens at 700 mA) and RL (12000 lumens at 700 mA) feature optimum uniformity, eliminate of 'hot spots' and have zero uplight performance. Both fixtures have standard IES distributions of Type II, III, IV, V with up to 111 LPW efficiency; 120-277V, 347/480V electronic dimming drivers; die-cast aluminum housings; Lektrocote® finishs in 2 standard and custom colors; and IP65 LED light engine assemblies and drivers.
For more information on Hubbell Outdoor Lighting's products, visit www.hubbelloutdoor.com.
About Hubbell Lighting
Hubbell Lighting is one of the largest lighting fixture manufacturers in North America. The company provides a full range of indoor and outdoor lighting products serving the commercial, industrial, institutional, and residential markets. Hubbell Lighting brands include Alera Lighting, Architectural Area Lighting, Beacon Products, Columbia Lighting, Compass Products, Devine Lighting, Dual-Lite, HomeStyle Lighting, Hubbell Building Automation, Hubbell Industrial Lighting, Hubbell Outdoor Lighting, Kim Lighting, Kurt Versen, Prescolite, Progress Lighting, Security Lighting, Spaulding Lighting, Sportsliter Solutions, Sterner Lighting Systems, Thomasville Lighting, and Whiteway. Hubbell Lighting: one name, distinctive brands, limitless lighting possibilities. For additional information, please visit www.hubbelllighting.com. Follow Hubbell Lighting on Twitter at https://twitter.com/Hubbell_Ltg.
Contact
Andy Beck, Makovsky 202-288-6862
E-mail:abeck@makovsky.com
Web Site:www.hubbelllighting.com