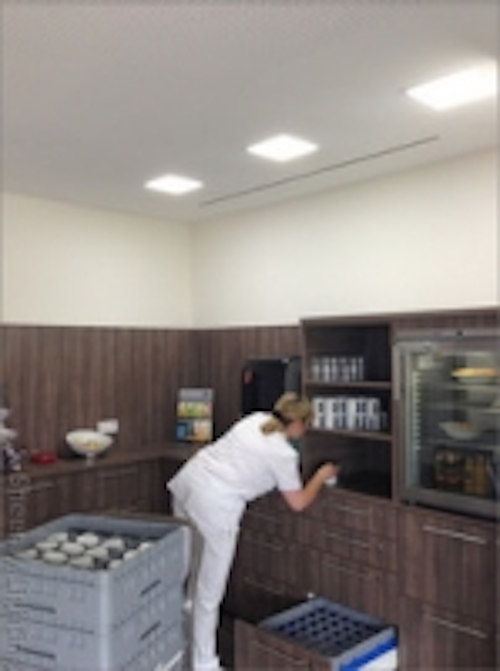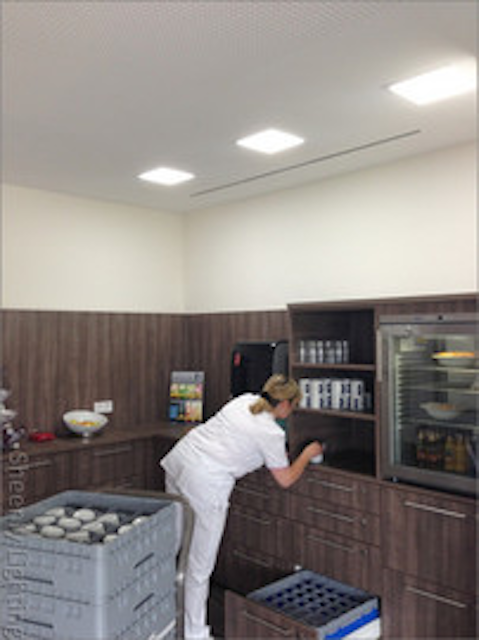 Date Announced: 24 Sep 2013
Lately, Sheenly LED panels have been applied to one hospital project in Germany. The hospital has adopted our panel lights and all the old ones have been renovated. Obviously, our panels cover a sizable proportion of the whole hospital, including wards, corridors, toilets and tea rooms. The project completed, we are both satisfied with our friendly cooperation.
Sheenly LED Panel light is the ideal replacement for traditional grid lights and fluorescent tubes. Moreover, Sheenly Panel light creates extremely harmonious and uniform lights, which conventional light never achieved.
Features
- The highest PFC driver can be up to 0.99
- CRI >80, ErP compatible
- Ultra slim design
- Different frame designs and colors are available
- Dimmable compatible with Dali
- Lighting sensors and motion sensors are optional
- Emergency battery pack last for 3 hours is available
- Customized size accepted
- 5 years guarantee for the panel
- 3 years guarantee for the driver
About Sheenly Lighting Co. Ltd
Sheenly Lighting Co. Ltd is a LED lighting company dedicated on research and development of sustainable solid state lighting products & solutions. LED panel and LED downlight are what we mainly focus on developing.
Under the pressure of global warming and continuous environmental degradation, the world's need for energy efficient lighting products has become unprecedented. At Sheenly, we believe LED (led panel light) technology has the power not only to shine, but also to reshape the world that we live in today.
Contact
Overseas Sales Manager: Jim Wang Mob.: +86 13166193993
E-mail:sales@sheenly.com
Web Site:www.sheenly.com