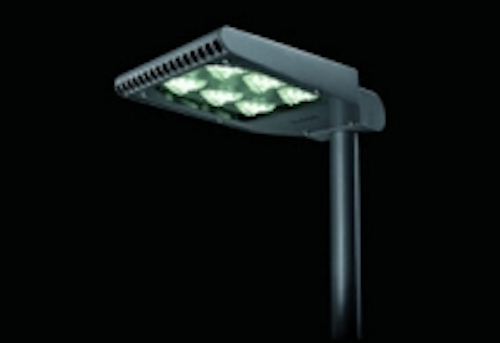 Date Announced: 17 Sep 2013
Hess operations continue uninterrupted here and abroad as planned, with a strong financial foundation and added management strength dedicated to high-design luminaires and complementary site furnishings.
Villingen-Schwenningen, Germany, and Gaffney, South Carolina - Effective October 1, 2013, Hess GmbH Licht+Form; its wholly-owned manufacturing and marketing U.S. subsidiary, HessAmerica; and Hess Scandinavia in Stockholm, Sweden, have been acquired by the Nordeon group, a European lighting company with operations in Germany and France. Nordeon is owned by Varova, a Netherlands-based investment company.
Nordeon was founded in October 2012 with the purchase of a Philips luminaire manufacturing facility in Springe, Germany. The facility is one of Europe's largest manufacturing sites for the production of LED luminaires. The same year, Nordeon acquired a Philips fluorescent lamp-manufacturing facility in Chalon-sur-Saône, France.
In March, 2013, Nordeon expanded operations further, with acquisition of Vulkan GmbH of Germany, a growing outdoor luminaire manufacturer formerly owned by Hess AG.
As part of the Nordeon group, Hess continues to manufacture at two plants in Villingen-Schwenningen south of Stuttgart, Germany near the Switzerland border, and at the HessAmerica plant in Gaffney, South Carolina. HessAmerica has operated and grown in the U.S. since 1997. Hess overall is considered a design leader and manufacturing innovator in contemporary, energy-efficient, outdoor architectural luminaires. Hess GmbH, including HessAmerica, employs about 180 people directly.
Pierre Van Lamsweerde, CEO of Nordeon, exclaimed that acquisition of the Hess family of companies represents "an extremely positive development" for Hess, and for Nordeon. He noted that Nordeon group "is financially built on a very strong foundation that offers Hess a high level of stability for the future." He went on to say that Hess can focus on its core strengths of premium-quality "creatively ambitious" luminaires for commercial, institutional and municipal installations throughout the world.
Information about HessAmerica architectural outdoor lighting products and site amenities is available by contacting authorized HessAmerica professional independent lighting sales representatives at: www.hessamerica.com/About_us/Representative/.
Contact
HessAmerica 864-487-3535
E-mail:info@hessamerica.com
Web Site:www.hessamerica.com