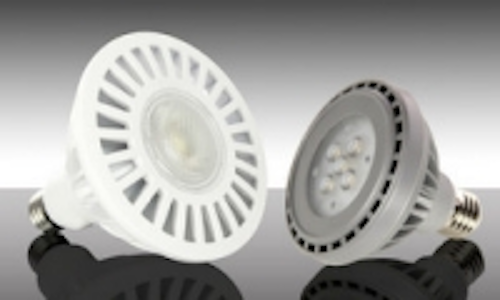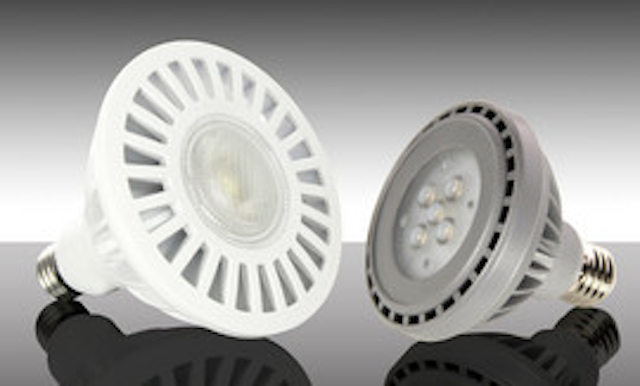 Date Announced: 04 Sep 2013
West Caldwell, New Jersey – MaxLite®, a leading global manufacturer and marketer of the award-winning MaxLED® line of energy-efficient luminaires and lamps, has expanded its line of LED PAR30 and PAR38 lamps with the addition of new styles, beam angles and color temperatures. The LED PAR lamps are ideal for retrofitting recessed and other lighting fixtures used in architectural, residential, retail, office, hospitality and commercial applications.
"We are proud to expand our line of LED PAR30 and PAR38 lamps, which are superior light sources over traditional incandescents," said Pat Treadway, MaxLite's vice president of product marketing and engineering. "These innovative LEDs support our strong commitment to developing the most energy-efficient products in the marketplace today."
MaxLite's LED PAR30 and PAR38 lamps reduce energy and maintenance costs substantially while delivering industry-leading light output and quality over compact fluorescent (CFL) and incandescent bulbs.
In addition to MaxLite's commercially-available 11-watt PAR30 with a spot beam angle, the company has added a 16-watt LED PAR38 lamp with a 15-degree spot beam angle, which replaces a 75-watt incandescent bulb, and is available in a 3000K correlated color temperature (CCT) for accent display lighting applications. Download the datasheet at http://www.maxlite.com/product-documents/SKR/DataSheet_SKR3816SPDLED30-136.PDF.
An LED Shortneck PAR30 also joins the MaxLED family. The new 10-watt LED Shortneck PAR30 lamp replaces a 50-watt shortneck halogen PAR30. This cool-operating 3000K CCT LED lamp delivers a 40-degree beam angle and is ideal for track heads and shallow recessed downlights. Dimmable down to five percent and suitable for damp locations, the LED Shortneck is constructed with a compact aluminum housing that dissipates heat efficiently. Download the datasheet at http://www.maxlite.com/datasheet/dimmable-11w-led-par30-short.
MaxLite's LED PAR lamps are dimmable and available with a standard medium base for easy installation into existing medium, screw-base fixtures. The lamps are constructed with solid aluminum bodies that act as heatsinks to keep the LED junction temperature below specification, thus enabling cool operation and maintained lumens throughout their long life. Industry-leading light output is made possible by a chip on board (COB) LED package that enables strong center beam candlepower, high uniformity and intensity of light, superior thermal performance, and an energy savings of up to 80 percent.
About MaxLite
MaxLite has been committed to providing energy-efficient lighting products for the last 20 years, and was one of the first movers into LED technology in the industry. An ENERGY STAR® Partner of the Year, MaxLite established the MaxLED® brand, an extensive line of indoor and outdoor lighting fixtures featuring the latest state-of-the-art LED technology. Through MaxLite's innovative research and development capabilities in its California office and product assembly center in New Jersey, MaxLite continues to be at the forefront of energy-efficient technologies.
Contact
MaxLite 800-555-5629
E-mail:info@maxlite.com
Web Site:www.maxlite.com