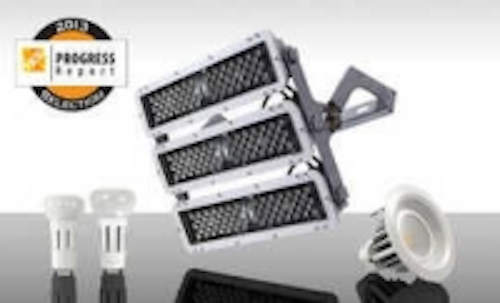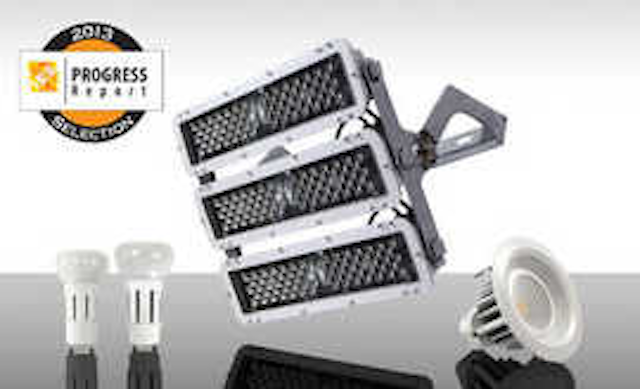 Date Announced: 12 Sep 2013
West Caldwell, New Jersey – MaxLite® is proud to announce that three of its LED lighting luminaires have been recognized by the Illuminating Engineering Society (IES) Progress Committee as providing advancements in the art and science of lighting, and will be featured in the prestigious Progress Report for 2013. The StaxMAX™ LED Flood Light, the four-inch LED Downlight Retrofit and the GU24 Omnidirectional LED A19 Lamps were selected from more than 225 submissions by a panel of 31 lighting professionals, and will be featured in the January 2014 issue of LD+A (Lighting Design + Application) magazine, on the IES website and at IES meetings throughout the year.
"As first time entrants, we are honored that our StaxMAX, four-inch downlight retrofit and Omni lamps have been recognized by the IES Progress Committee with these prestigious awards," said MaxLite's executive vice president Thomas Rhee. "This triple recognition shows the breadth of our commitment to developing significant energy-efficient advancements in the lighting industry."
For indoor and outdoor applications, MaxLite's 405-watt StaxMAX LED Flood Light was recognized as the first and highest output modular-based flood light with three 135-watt LED modules that deliver 12,000 lumens each, offered in three distributions for user preference. Learn more about the StaxMAX at http://www.maxlite.com/datasheet/135w-to-450w-staxmax-floods.
The four-inch LED Downlight Retrofit with 120- to 277-volt operation offers a combination of features for both residential and commercial applications, including a wet rating, dimming and a die-cast housing in one package. Download the datasheet at http://www.maxlite.com/datasheet/4--recessed-downlight-120-277v.
Finally, the GU24 Omnidirectional LED A19 is the first family of GU24 LED Omnidirectional A19 Lamps that are designed as replacements for 40-, 60- and 75-watt incandescent. The seven-, 10- and 15-watt models replicate a true A19 incandescent lamp with a 300-degree beam angle. Also the 10-watt model was the first listed on the ENERGY STAR® Certified Subcomponent Database (CSD), which makes it much easier and quicker for lighting fixture manufacturers to launch ENERGY STAR-qualified LED lighting fixtures into the marketplace. Visit http://www.maxlite.com/datasheet/7w-to-15w-omni-gu24-a19 for more information.
Visit http://www.maxlite.com/PDFs/PR/PRkit/ML_IESprogressMAXLED.zip to download product photos of the winning products.
About MaxLite
MaxLite has been committed to providing energy-efficient lighting products for the last 20 years, and was one of the first movers into LED technology in the industry. An ENERGY STAR® Partner of the Year, MaxLite established the MaxLED® brand, an extensive line of indoor and outdoor lighting fixtures featuring the latest state-of-the-art LED technology. Through MaxLite's innovative research and development capabilities in its California office and product assembly center in New Jersey, MaxLite continues to be at the forefront of energy-efficient technologies.
Contact
MaxLite 800-555-5629
E-mail:info@maxlite.com
Web Site:www.maxlite.com