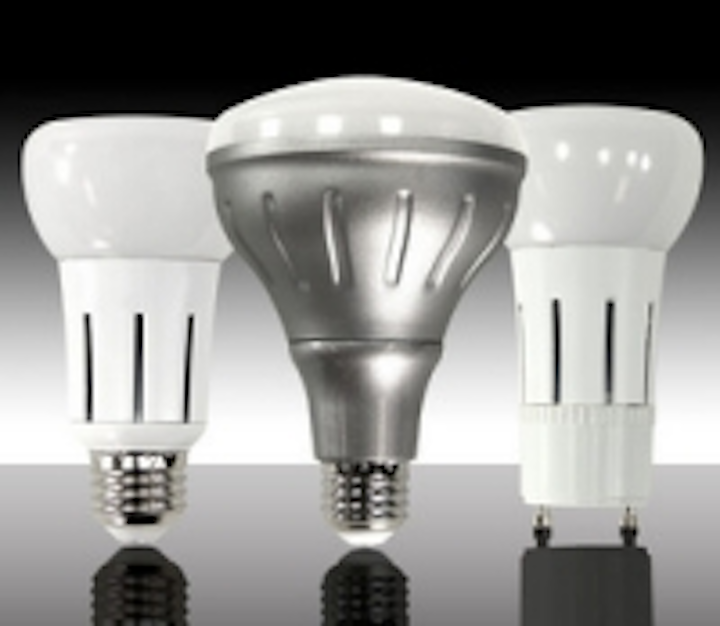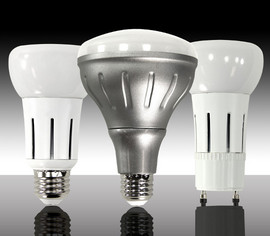 Date Announced: 05 Nov 2013
West Caldwell, New Jersey -MaxLite®, a leading global manufacturer and marketer of innovative LED luminaires and lamps, announced that sixteen LED BR and Omni A19 Lamps are now listed on the Lighting Design Lab's (LDL) interim qualified products list. The 10- and 13-watt LED BR lamps and seven-, 10- and 15-watt Omnidirectional A19 lamps will qualify for rebates for one year by most utility companies in the Pacific Northwest region of the United States, which includes Washington, Oregon, Idaho, Montana, Utah and Alaska. The LDL qualifies LED products while they are being reviewed by ENERGY STAR® or DesignLights Consortium® (DLC). Products on the LDL list are certified to meet ENERGY STAR or DLC specs, except lumen maintenance, and are listed for up to one year.
"Lighting Design Lab is a highly respected education and demonstration organization that provides professional consultations and guidance on the latest energy-efficient lighting products available to our customers in the Pacific Northwest," said MaxLite's Vice President of Product Marketing and Engineering Pat Treadway. "We are proud to announce our inclusion on the Lighting Design Lab LED Qualified Product List, which supports our commitment to high-quality LED products."
The highly efficient LED BR30 and BR40 lamps have a solid aluminum housing that ensures thermal heat protection and offer a smooth, exterior reflector that conceals the LEDs and replicates the aesthetically pleasing design of an incandescent. The 10-watt BR30 and 13-watt BR40 model replace up to 65- and 90-watt incandescent flood lights, respectively. The LED BR lamps provide efficient general lighting in track, display and recessed fixtures for architectural, residential, retail, office and hospitality applications for a long L70-rated lifetime of 25,000 hours. Visit http://www.maxlite.com/datasheet/10w-br30 to download the 10-watt BR30 data sheet, or http://www.maxlite.com/datasheet/13w-br40 to download a data sheet for the 13-watt BR40.
The most versatile light source in the market, MaxLite's LED Omnidirectional A19 lamp replicates a true A19 incandescent lamp with a 300-degree beam angle that produces even light from the socket base and above in all directions. Available in standard Edison or GU24 bases, the seven-, 10- and 15-watt lamps replace 40-, 60- and 75-watt incandescents, respectively. The LED lamps are ideal for table and floor lamps, ceiling fixtures, sconces and pendants in residential and commercial applications. Visit the Omni product page at http://www.maxlite.com/products/led-omnidirectional-a19-lamp.
MaxLite's Omni A19 and BR lamps are available in 2700K, 3000K and 4100K CCTs.
About the Lighting Design Lab
The Lighting Design Lab (LDL) is a not-for-profit organization founded in 1989, which provides consultation, demonstration and educational services to the lighting design, engineering and architectural communities. Funded by major northwest electric utilities and conservation partners, the Lab's mission is to transform the lighting market and build advocacy for conservation through the promotion and education of energy efficient technologies and design options for commercial and industrial retrofit and new construction. For more information about the Lighting Design Lab, visit: www.lightingdesignlab.com.
About MaxLite
MaxLite has been committed to providing energy-efficient lighting products for the last 20 years, and was one of the first movers into LED technology in the industry. An ENERGY STAR® Partner of the Year, MaxLite established the MaxLED® brand, an extensive line of indoor and outdoor lighting fixtures and lamps using the latest state-of-the-art LED technology. Through MaxLite's innovative research and development capabilities in its California office and product assembly center in New Jersey, MaxLite continues to be at the forefront of energy-efficient technologies.
Contact
MaxLite +1-800-555-5629
E-mail:info@maxlite.com
Web Site:www.maxlite.com