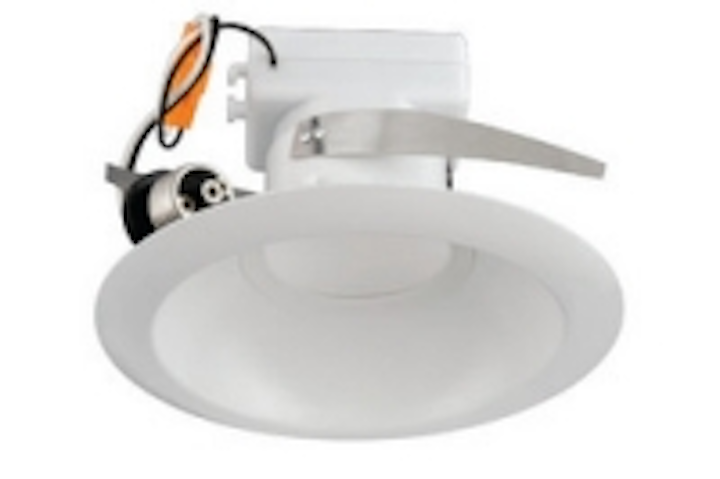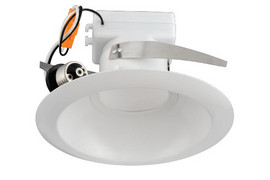 Date Announced: 11 Nov 2013
Greenville, SC - Hubbell Lighting, a world leader in lighting innovation, announced three new high performance Prescolite LED solutions for downlighting applications - a high output architectural D2LED Series fixture using Xicato's new LED module, an AC line voltage LiteBox LED downlight module (LB6LEDA8L) and a commercial grade wall wash LiteFrame LED fixture (LC6LED). Prescolite's new products bring an exceptional combination of outstanding light output, high efficiency, beautiful color, and greater affordability; making them perfect for a variety of commercial, retail and institutional applications.
Making an outstanding fixture even better, Prescolite has added a high output version (1200 lumens) using Xicato's ultra-efficient Rev C module to its award winning 2" specification grade LED downlight D2LED Series. With Prescolite's revolutionary high output D2LED, it's now possible to experience a whole new dimension in lighting design for architectural applications - minimal aperture size, 32W CFL/75W halogen MR16 equivalent light output, high efficiency, and perfect illumination from ceiling heights up to 20 feet. The 2" aperture size allows designers and architects to create ceilings with a clean, unobtrusive appearance. The high output fixture is also available in the D2LED wall wash and A2LED adjustable to provide a full family of downlighting options.
Prescolite has added to its LiteBox LED downlight products with the introduction of the LB6LEDA8L. The LB6LEDA8L is the premiere downlight solution for new construction as well as retrofit applications with existing 6" recessed housings. The LiteBox's high 825 lumen output and distribution are comparable to a 65W halogen BR lamp, while consuming only 13 watts of energy, making it the perfect energy efficient choice for light commercial environments. The downlight is available in 3000K with an 80+ CRI; provides flicker-free dimming to 15% with most standard dimmers; is suitable for temperatures up to 25oC and wet locations; comes in several trim colors; and can be configured as a fire rated fixture or cylinder. The AC line voltage version LB6LEDA8L will have a lower price point, is ENERGY STAR® qualified (in white) and complies with California Title 24 requirements when used with the DBXQL housing.
Prescolite has also introduced a wall wash version of its LiteFrame Commercial fixture (LC6LED) as well as an option for integral remote emergency battery backup. The 6" LED commercial downlight has a 1000-1600 lumen output and uses either 36, 54, or 72 low power Nichia LEDs, specifically mixed to provide a minimum of 80+ CRI with 3 SCDM color consistency. The fixture is wiHUBB® compatible; is ENERGY STAR® qualified; has a minimum 50,000 hour life at 70% lumen maintenance; and comes in 2700K, 3000K, 3500K and 4000K temperatures.
To learn more about Prescolite's new LED downlights, visit www.prescolite.com.
About Hubbell Lighting
Hubbell Lighting is one of the largest lighting fixture manufacturers in North America. The company provides a full range of indoor and outdoor lighting products serving the commercial, industrial, institutional, and residential markets. Hubbell Lighting brands include Alera Lighting, Architectural Area Lighting, Beacon Products, Columbia Lighting, Compass Products, Devine Lighting, Dual-Lite, HomeStyle Lighting, Hubbell Building Automation, Hubbell Industrial Lighting, Hubbell Outdoor Lighting, Kim Lighting, Kurt Versen, Prescolite, Progress Lighting, Security Lighting, Spaulding Lighting, Sportsliter Solutions, Sterner Lighting Systems, Thomasville Lighting, and Whiteway. Hubbell Lighting: one name, distinctive brands, limitless lighting possibilities. For additional information, please visit www.hubbelllighting.com and follow Hubbell Lighting on YouTube, Twitter and Facebook.
Contact
Prescolite +1-864-678-1415
E-mail:abeck@makovsky.com
Web Site:www.prescolite.com