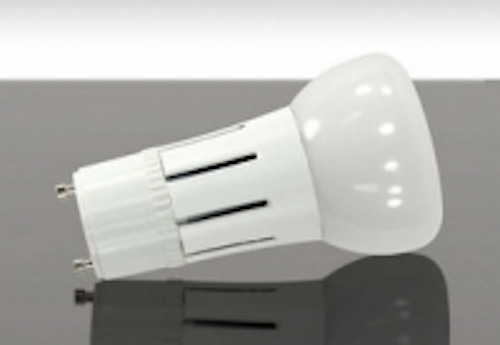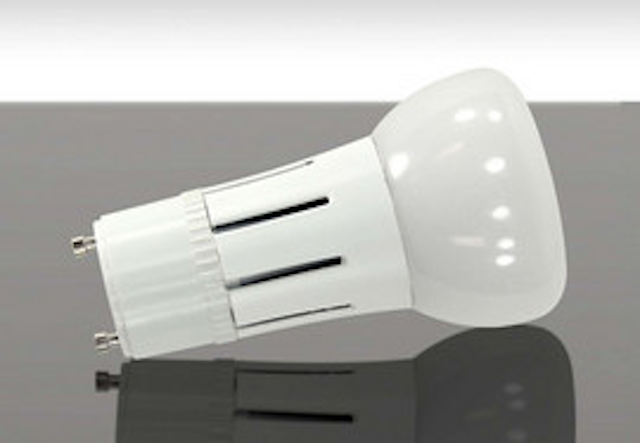 Date Announced: 14 Nov 2013
MaxLite's Seven-Watt LED GU24 Omnidirectional A19 Lamp Receives ENERGY STAR Certification for Certified Subcomponent Database
West Caldwell, New Jersey – MaxLite®, a leading marketer and manufacturer of energy-efficient lighting products, achieves placement of its seven-watt LED GU24 Omnidirectional A19 Lamp on the ENERGY STAR® Certified Subcomponent Database (CSD). This achievement helps other lighting fixture manufacturers reduce the costs and time needed to obtain ENERGY STAR certification.
"We are proud to announce that our seven-watt LED GU24 light source is now listed on the ENERGY STAR CSD, and that we can now provide manufacturers with a fantastic LED alternative to a 40-watt incandescent bulb for their customers," said Vice President of Product Marketing and Engineering Pat Treadway.
The omni lamp produces a 300-degree beam angle of uniform light consistent with a standard incandescent lamp. The seven-watt lamp is offered in 2700K, 3000K and 4100K correlated color temperatures (CCTs) and saves more than 80 percent in energy throughout the L70-rated 25,000-hour life.
Using a multi-layered tapered heat sink that maximizes lumen maintenance, the lamp feature LEDs that are matched for color quality and consistency. These energy-efficient lamps are also dimmable down to five percent on a wide variety of dimming controls.
MaxLite's 10-watt LED GU24 Omnidirectional Lamp in 3000K CCT is also listed on the CSD.
MaxLite's complete LED Omnidirectional A19 lamp line includes seven-, 10- and 15-watt lamps, offered in 2700K, 3000K and 4100K CCTs, in standard Edison- (E26) and GU24-bases.
About MaxLite
MaxLite has been committed to providing energy-efficient lighting products for the last 20 years, and was one of the first movers into LED technology in the industry. An ENERGY STAR® Partner of the Year, MaxLite established the MaxLED® brand, an extensive line of indoor and outdoor lighting fixtures and lamps using the latest state-of-the-art LED technology. Through MaxLite's innovative research and development capabilities in its California office and product assembly center in New Jersey, MaxLite continues to be at the forefront of energy-efficient technologies.
Contact
MaxLite +1-800-555-5629
E-mail:email info@maxlite.com
Web Site:www.maxlite.com