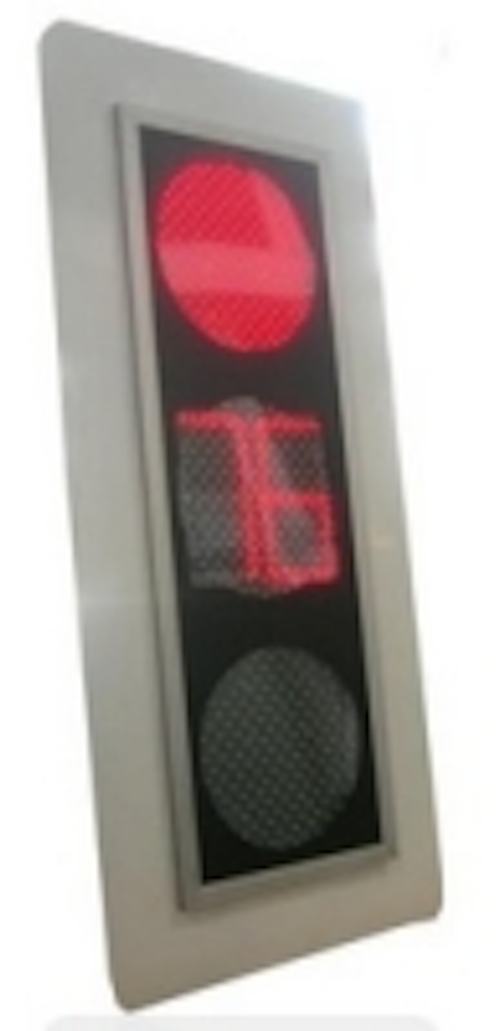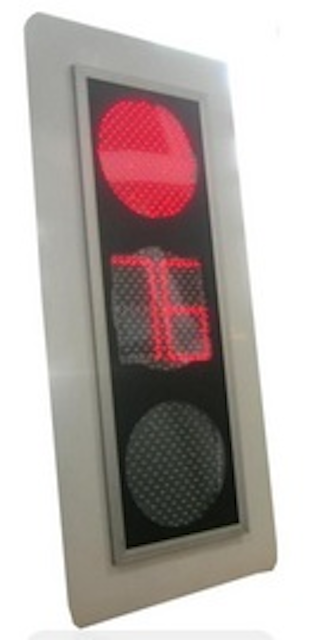 Date Announced: 05 Nov 2013
LED traffic light consists of three modules of green, red and yellow light. Red and green modules are combined with two-digit countdown panel in the yellow module of the traffic light displaying time left to green or red lighting.
Traffic light board supplied with Smart Mode, automatically fits into time modes of traffic light controller, works with any type of controller.
According to customer`s demand the traffic light can be accomplished by additional contour screen.
Combined application of traffic light and countdown panel enables to decrease the amount of road accidents.
Supply voltage 220 V 15% of road controller
Power consumption Red module not more 26 W
Yellow module not more 11 W
Green module not more 20 W
Working temperature range from - 60ºС to +60ºС
Amount of countdown panel regimes 2
Axial lighting force Red not less 300 cd
Yellow not less 400 cd
Green not less 300 cd
Maximum counting time of countdown panel 99 sec
Dimensions not more 1155х410х110 mm
Warranty 5 years
Durability not less 12 years
Contact
Anton Bulavin, export manager JSC "Proton" +74-8624-14403
E-mail:anthony.bulavin@gmail.com
Web Site:www.proton-orel.ru