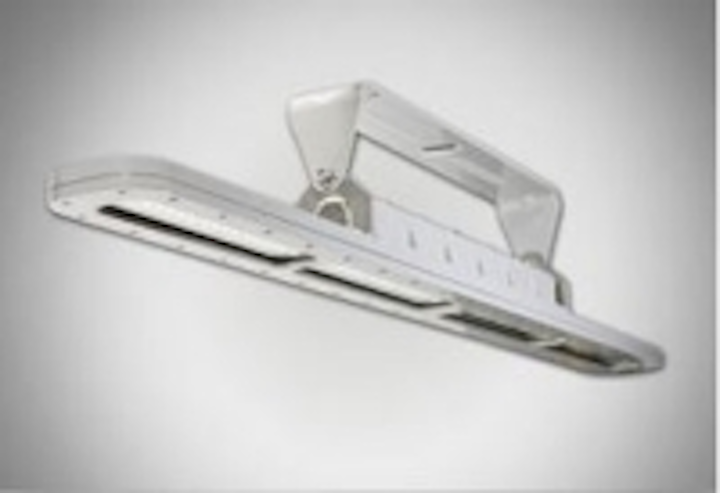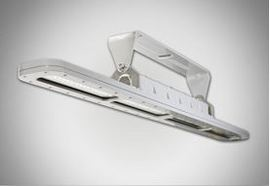 Date Announced: 01 Nov 2013
Dialight (LSE: DIA.L), an innovative global leader in LED lighting technology, has announced the latest addition to its SafeSite® Series of LED Linear fittings with ATEX/IECEx certification for use in hazardous locations. Following the recent introduction of Dialight's stainless steel range of LED fittings, the new luminaire is designed to replace two-lamp fluorescent fittings and HID area lights. With its light weight and slim profile it delivers superior visibility, optimum energy efficiency and low-cost maintenance for any location where there is a potential of flammable gases or vapours present, even under extreme conditions.
"With the addition of this certification, Dialight is now able to offer our customers the largest portfolio of complete LED hazardous area fittings in the industry," said Dialight's Group Chief Executive Roy Burton. "This luminaire combines state-of-the-art LED technology with Dialight's industry-leading expertise in delivering the lowest overall operating cost of any hazardous location fitting on the market with this durable, lightweight and innovative design."
Operating at up to 100 lumens per watt, the SafeSite Linear offers a CRI rating greater than 70, providing cool white light at 5000K CCT for excellent visibility and operating efficiency. Available in both 2-foot/36 Watt and 4-foot/68 Watt versions, the SafeSite Linear Series has been certified with an industry leading T5 temperature rating and showcases Dialight's superior design that offers multiple mounting options and ease of installation with existing wiring.
Backed by Dialight's industry-leading five-year full performance warranty, the SafeSite LED Linear Series is guaranteed to deliver years of reliable, continuous operation, eliminating the need for frequent re-lamping common with traditional fluorescents and HIDs. Additionally its Active Temperature Compensation technology safeguards against overheating and prevents failure under extreme conditions to provide an operating range of -20°C to +65°C.
SafeSite LED Linear fittings for interior or exterior applications are available through Dialight's global network of authorised distributors.
Contact
Michael Schratz, VP marketing, Dialight
E-mail:sales-europe@dialight.com
Web Site:www.dialight.com