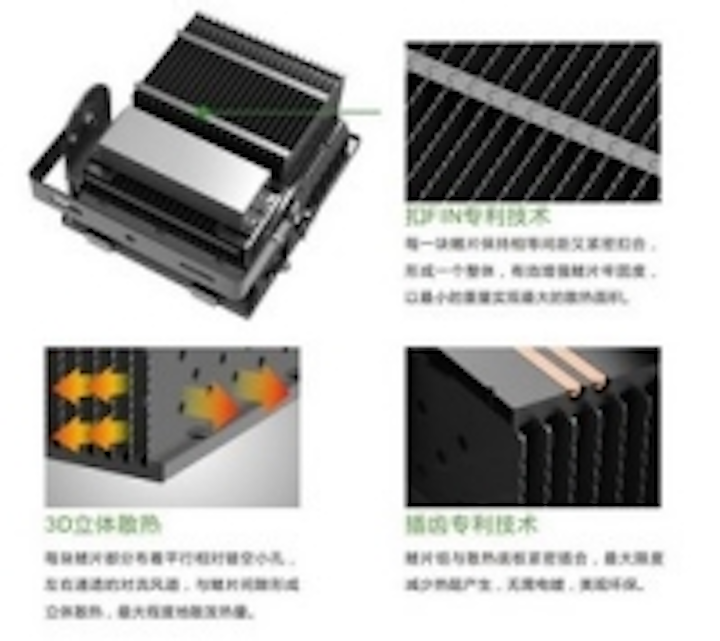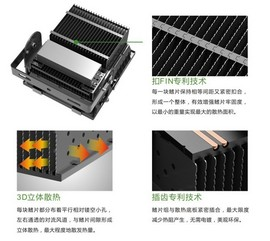 Date Announced: 25 Nov 2013
GEB™ Brand launch Brilliant led flood light Serial with IP65 Waterproof 10w, 20w,50w,70w, 100w,200w for landscape lighting.
the advantage of GEB flood lamp at following. We also accept OEM manufacture.
1) led lights high efficiently multihole fins heat dissipation pattern. The area of bulb heat dissipation is 2850(CM)² and upgraded the hot air flow solution, which is formed by the open pore, can be quickly navigated out of the heat radiator. Through our laboratory test, the surface temperature is ≤46℃(environment temperature Ta = 23℃).
2) GEB LED Lamp use tempered glass cover with high light-admitting quality by which light transmittance can reach 98% with clear and soft light, high fire resistance, bright and uniformity
3) Great power circuit solution for LED bulbs with built-in power driving, high precision of constant current and compact structure design based on IC plan. All accessories are supplied by electronic components manufacturers with first-line brands in mainland and brands in Taiwan.
4) luminous efficacy 120 Lm/w; colors temperature from 2700k~6500k; color rendering index is high with excellent color rendering;
5) Save energy significantly. LED power consumption is only 1/10 of incandescent bulbs and 1/3 of CFL lamps. Its service life is more than 50,000 hours which is more than 50 times long of traditional tungsten filament lamp.
6) Voltage range is wide, global applicability. Full voltage range is constant current with 100V~ 240VAC which can make sure that the brightness is not affected by voltage.
7) Use safe insulation plan. Adopted environmental protection flame retardant insulation materials are all approved by RoHs and CE without harmful chemical substances and IP65 waterproof protect lamp which can meet our highly quality requirements of component materials and insulation afety standard: UL224 VW-1 C-UL CSA C22.2 OFT. Never let the leakage occur.
* Aging testing: our products are kept stamping continuously by 12 hours with stroboscopic aging test. Only those lamps which pass the test can be classified as qualified bulb lights.
Contact
For more inquiries, please contact Aoming Electronic LLC. Address: 301-303,Jianye Building A block Torch High-tech Zone ,Xiangan,xiamen Website: http://www.gebright.com/ E-mail: sales@gebright.com Phone: +86 592-6053088 Google+:https://plus.google.com/+Gebright
E-mail:sales@gebright.com
Web Site:www.gebright.com/