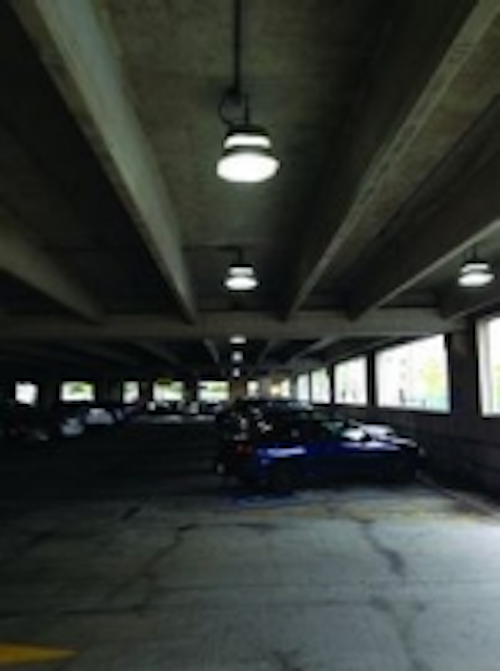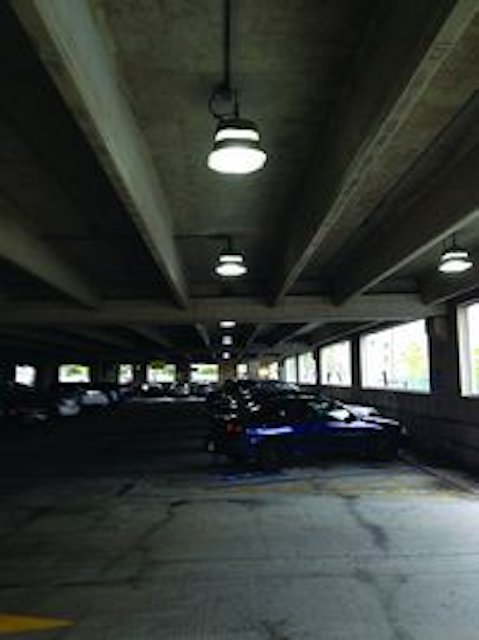 Date Announced: 20 Nov 2013
CARY, ILL-- Bergen County, the most populous county in New Jersey, has completed a successful LED lighting retrofit of its multi-level parking facility located at One County Plaza in Hackensack, New Jersey. Undertaken as part of a county energy savings initiative, the project is projected to achieve a 42 percent carbon reduction.
Working in concert with Swift Electrical Supply, one of the county's primary maintenance, repair and operations (MRO) suppliers, the Bergen County Parking Garage replaced 330 high-intensity discharge (HID) fixtures that were consuming a minimum of 84W of power per day. On the recommendation of August Sodora, President of Swift Electrical Supply, the maintenance team replaced the HID fixtures with Light Efficient Design's LED-8025-DL lamps. The 52 W 8025-DL lamps are fully encapsulated with an E26 medium base mounting that integrates energy saving LED technology into a low bay/utility lamp.
"The LED-8025 52W Low Bay Retrofit lamps made retrofitting easy," Sodora explains. "The maintenance team could deactivate the ballast, but leave it in the fixture and simply screw the lamps in. That made a lot less work for them."
Sodora estimates that the LED-8025 lamps will reduce monthly energy costs by 22 percent. Maintenance savings are a further benefit. "The maintenance team expects to recoup their installation costs in less than two years," Sodora says. "Bergen County officials have been very happy with the results. The retrofit has been a cost-effective, energy savings solution."
About Swift Electrical Supply
Founded in 1943, Swift Electrical Supply is celebrating 70 years as a family-owned and operated business. With four locations in the Metro New York-New Jersey, Swift is one of the strongest independent electrical supply houses on the east coast. Swift supplies a comprehensive line of products at competitive prices. Since the company's inception, Swift has grown both its customer base and service offerings. Originally only contractor oriented, Swift now sells to a diverse group of customers, including electrical contractors, architects, builders, interior designers and commercial property managers.
About Light Efficient Design
Light Efficient Design is a Division of TADD, LLC. It was founded as a supplier of quality LED retrofit products with a focus on the Electrical Distribution channel. Its product line includes niche products like LED High Bays, Post Tops and Wall Packs, as well as PAR, MR and T8 Lamps and Retrofits. Light Efficient Design supplies a full line of LED products to meet commercial, industrial and municipal demand.
Contact
Light Efficient Design +1-847-380-3540
E-mail:sales@led-llc.com
Web Site:www.led-llc.com