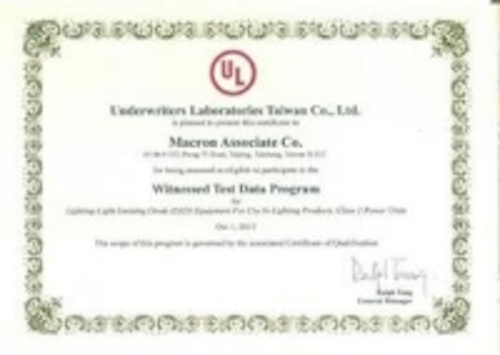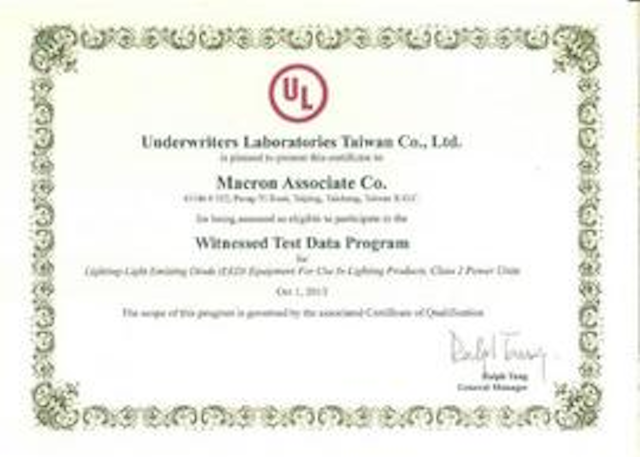 Date Announced: 22 Nov 2013
Macron, a Global leader in LED technology, is proud to announce the opening of its state of the art LED products testing lab. This facility has been awarded the Underwriters Laboratories (UL) Witness Testing Data Program (WTDP) Certificate.
Macron worked with UL the leader for product safety to conduct the testing required to obtain this certification. Through its WTDP program UL customers and third party facilities may conduct test under the supervision of UL personnel and its systems and procedures to insure only the highest quality products are accepted and then expedited to reduce the total time to market for Macron and its customers.
"In establishing this new facility, Macron continues to show the industry our focus is on continual improvements not only in our manufacturing facilities but also in our Engineering and Quality departments as well. We feel that investments similar to the new UL lab will help Macron to continue its position as a world leader in LED technologies," added Ben Sun, President Macron Associate Co.
Contact
Macron Associate Co. +886-4-22708357 ext 1700
E-mail:tonyw@macrongroup.com
Web Site:www.macrongroup.com