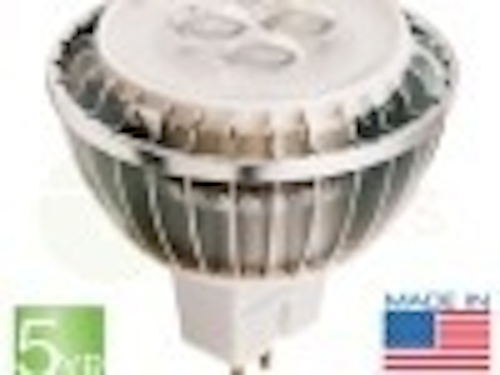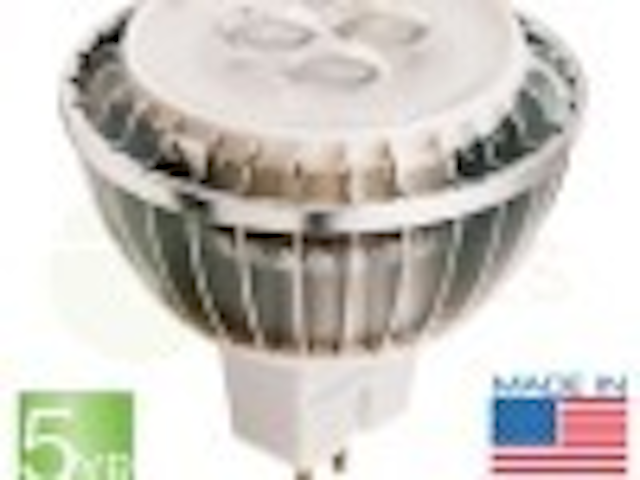 Date Announced: 30 Jan 2013
LED Waves is proud to introduce the California (CA™) LED MR16, a 7 Watt replacement for the 50 Watt halogen bulbs commonly used in track lighting and other low-volt applications. The latest exclusive lamp engineered and built in the small company's New York City headquarters, units are on sale now at 15% off. This introductory discount will be offered through February 2013.
The 12v CA™ is a redesign of the first exclusive LED MR16 produced by LED Waves. One of the more striking visual differences is the heat sink. The updated version upholds the company's philosophy of promoting longer LED lifespan through thermal management. This is accomplished through fine aluminum machining to maximize surface area for air flow within the heat sink. Though this production method is more labor-intensive than the ceramic casting more typical of the industry, it is the most effective way to lower a lamp's temperature to ideal operating conditions. It also substantiates the 5 year warranty placed on the CA™ MR16 and every other LED light bulb made in-house by LED Waves.
Arguably the most significant difference between the two LED MR16s is the chip model inside. The CA™ is built with Cree XT-E LEDs. The XT-E stands out in the solid state industry for its high flux and efficacy. In fact, its efficiency enables LED Waves to utilize one less diode in its array and still deliver more light. At 540 lumens, the CA™ sets a new high standard for LED MR16 brightness.
LED Waves is releasing the CA™ MR16 in warm white (3000K), neutral (4000K), and cool (5000K) white; and with beam spreads of 25 or 40 degrees. It has a GU5.3 base, making it a plug-and-play replacement for any low volt lighting system. (Custom color temperatures, beam angles and other specifications may be special ordered.)
The CA™ LED MR16 is an exciting addition to LED Waves' growing family of exclusive products made in the USA. The others include an LED high bay replacement, a recessed down light fixture (which also features the XT-E LED), and a series of energy-saving PAR lamps. The company is currently developing an LED troffer, as well as a new T8 fluorescent replacement tube, to better serve clients in the commercial and industrial sectors.
About:
LED Waves is a Brooklyn-based LED lighting supplier specializing in retrofit and customized lighting solutions, as well as Original Equipment Manufacturing. Factory-direct pricing by quantity is available across their entire product line by calling 1(800)986-0169. Visit LEDWaves.com to download full spec sheets, LM-79 reports and IES files. LED Waves is a US Department of Energy LED Lighting Facts Partner and a Service Disabled Veteran Owned Business.
Contact
800-986-0169
Web Site:www.ledwaves.com