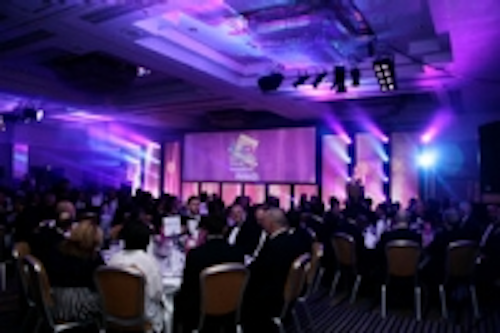 Date Announced: 03 Jan 2013
Buckinghamshire UK based live event technical solutions provider, Universal Event Productions (UEP) has made a major investment in new 12 mm pitch LED screen.
UEP already stocks its own 40 mm and 18 mm LED screen products which are used extensively on a whole variety of shows, which include live events, brand experiences, corporate presentations and conferences, awards shows, concerts and live music.
UEP's Steve Butcher says, "We wanted something that offered a higher resolution but that also complimented our existing ranges, and above all something that was versatile, lightweight, quick to assemble and generally user-friendly".
The initial purchase is of 60 tiles / 30 square metres of the bespoke screen that has been specially developed for UEP.
Devon based drapes, soft goods and LED specialist S+H Technical Support has also purchased a quantity of the same 12 mm screen, so the two companies can combine forces if necessary to (currently) supply over 50 square metres.
UEP researched extensively before committing to a manufacturer as they wanted a high quality, reliable product that was robustly built and well-engineered.
The 12 mm screen features include a very light weight of just 4.5Kgs per panel (9.5 Kg per square metre which is made up from two panels) which also reduces the amount and complexity of rigging needed to get it in situ. The weight is already a big hit with UEP's crews who can rig it holding the panels in place with one hand whilst fastening the clamps with the other.
It has the quick assembly attributes that are really important today, with get in times getting tighter and designs becoming ever more complex, plus the overall user-friendliness that was so vital to UEP.
This, combined with an excellent multi-purpose pitch, will allow them to offer clients "The best, most flexible and cost-effective options," explains Butcher.
In recent years UEP as a company has specialised increasingly in stocking LED products of all types, investing in the latest LED lighting fixtures as they have come on-stream as well as LED drapes and screen surfaces.
"It's definitely the way things are going," says Steve Butcher, with many events now being required to meet certain 'green' standards, reduce their carbon footprints where possible and be as potentially eco-friendly in their production as possible.
Apart from consuming dramatically less power, the latest quality LED products are now "Equally effective for show lighting, special effects and as a presentational tool".
In addition to that, as many or more lights and LED sources can be transported in considerably less truck or vehicle space than 10 years ago, "All adding up to a general reduction in costs by using LED, but with no compromises on creativity or the end results," concludes Butcher.
Other recent UEP LED purchases have included Robe LEDWash 600 and 300 and LEDBeam 100 moving lights. More 12 mmm tiles will be on the way if there is a demand, and Butcher reveals that they are already looking at another smaller pitch product as well!
Contact
Louise Stickland +44 7831 329888 (cell) +44 1865 202679 (office)
E-mail:louise@loosplat.com
Web Site:www.U-E-P.co.uk