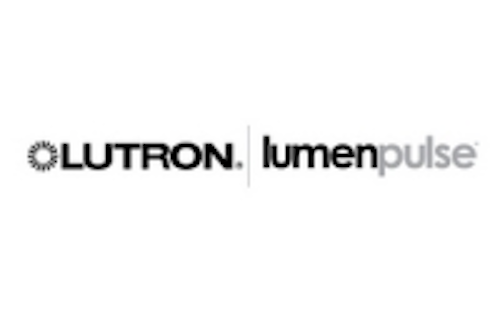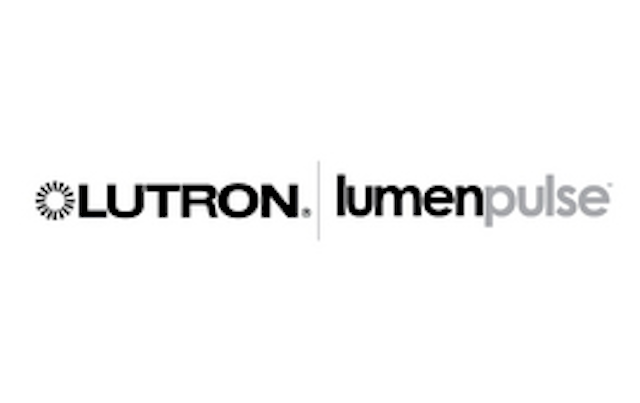 Date Announced: 16 Jan 2013
Lumenpulse Inc., a leading innovator and manufacturer of high performance, architectural LED-based lighting solutions for commercial, institutional, and urban environments, today announced it has signed an agreement with Lutron Electronics, an industry leader in the lighting controls and energy management market. The agreement allows Lumenpulse to embed Lutron's EcoSystem technology directly into Lumenpulse's entire LED product line, both indoor and outdoor LED luminaires.
Lutron's EcoSystem is a commercial lighting control system that is comprised of digitally addressable dimming ballasts and LED drivers, controls, and environmental sensors. These components provide businesses with energy savings from 40 to 70%, while increasing space flexibility, improving occupant comfort and productivity, and reducing maintenance costs.
Under the agreement's Phase I, Lumenpulse will enable the major part of its award-winning portfolio—including Lumenline, Lumenfacade and Lumenbeam—to be EcoSystem-ready by March 2013. Until this agreement, EcoSystem has been principally available for interior fluorescent lighting. With the two companies working together, the EcoSystem solution can—for the first time—be applied to both outdoor and indoor lighting.
"Lumenpulse has been highly successful in developing a portfolio of LED products for both indoor and outdoor high performance lighting," said Ed Blair, Vice President and General Manager of Lutron. "This agreement allows our EcoSystem technology to control exterior as well as interior lighting—helping our joint customers save energy and reduce maintenance costs on building infrastructure," said Blair.
"Combining the technological strengths of Lumenpulse and Lutron through this agreement provides our customers with great design combined with significant energy and cost savings," said François-Xavier Souvay, Lumenpulse Founder, President and CEO. "By working with Lutron, we can give building specifiers confidence that all of our LED luminaires meet their design needs and can also integrate with the EcoSystem building management environment to maximize energy saving potential. Backed by Lutron global service teams, this combination gives specifiers a solution they can trust."
Phase II of the agreement will expand the relationship by making EcoSystem compatible with the remaining part of Lumenpulse's portfolio, thereby providing EcoSystem-ready options across all Lumenpulse product families to enable smart energy savings and continuing to accelerate the adoption of controllable LED lighting systems.
About Lutron Electronics
Lutron Electronics, headquartered in Coopersburg, Pennsylvania, designs and manufactures energy-saving light controls, automated window treatments and appliance modules for both residential and commercial applications. Its innovative, intuitive products can be used to control everything from a single light, to every light, shade and even stand-by power in a home or commercial building. Lutron products make any space more versatile, while enhancing ambiance, comfort and productivity. They also save energy and make light bulbs last longer, making them an eco-friendly addition to the home and workplace. Founded in 1961, Lutron estimates that the installed base of its products saves the nation nearly 10 billion kWh of electricity, or approximately $1 billion in utility costs per year. Lutron manufactures more than 16,000 energy-saving products, sold in more than 100 countries around the world.
EcoSystem is a registered trademark of Lutron Electronics Co., Inc.
For more information, visit: www.lutron.com
About Lumenpulse Inc.
Founded in 2006, Lumenpulse develops and manufactures high performance, sustainable architectural LED-based fixtures and solutions for commercial, institutional and urban environments. Lumenpulse is a leader in the LED lighting market and has earned many awards for its indoor and outdoor applications, including several Product Innovation Awards (PIA), two Next Generation Luminaires Design awards, a Red Dot Design Award and a Lightfair Innovation Award. It was also recognized as one of Profit Hot 50's Top New Growth Companies. Lumenpulse has offices worldwide with corporate headquarters in Montreal, Canada, US headquarters and Global Technology Development Center in Boston, Massachusetts, and EMEA headquarters in London, UK.
For more information on Lumenpulse, visit: www.lumenpulse.com
Contact
To find out more, contact Mr. Jesse Lilley at 1-877-937-3003.
E-mail:jlilley@lumenpulse.com
Web Site:www.lumenpulse.com/en/news/54/lumenpulse-and-lutron-sign-agreement-to-integrate-ecosystem-across-lumenpulses-portfolio-of