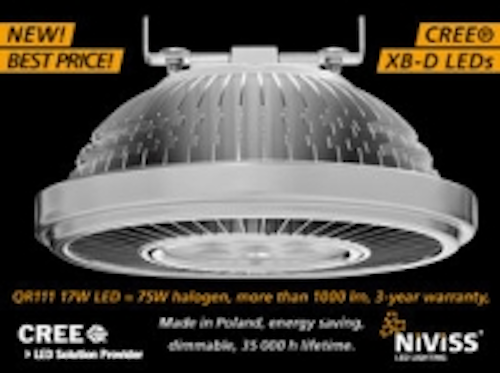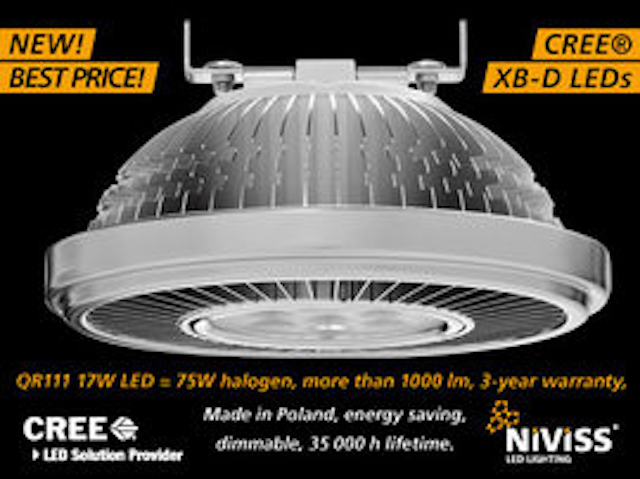 Date Announced: 09 Jan 2013
Niviss has extended its offer by a new, even more powerful version of QR111 light source. NSpot Pro Series, produced in Poland, is the most technologically advanced LED light source besed on LEDs produced by CREE® - the leader in LED technology.
NIVISS nSpot Pro QR111 17W lamp is an excellent alternative to traditional 75W+ QR111 halogen lamps. It is characterised by an original design, high CRI and is available in 3 versions with 3 different beam angles: 22°, 30° and 140° which is unique and cannot be found in any other manufacturer's product catalogue.
The new nSpot QR111 Pro provides wide range dimming and works easily with most dimmers available on the market.
Contact
+48 58 781 33 99
E-mail:info@niviss.com
Web Site:www.niviss.com