Entec supplies new LED lighting dolution for Vineyard Church
Jan 2nd, 2013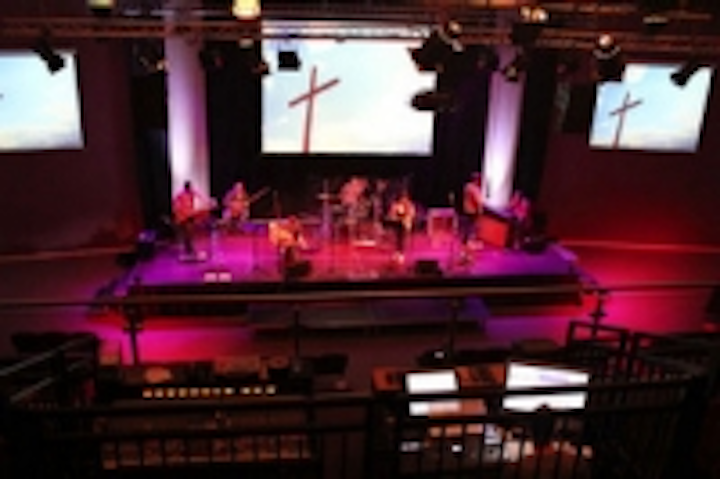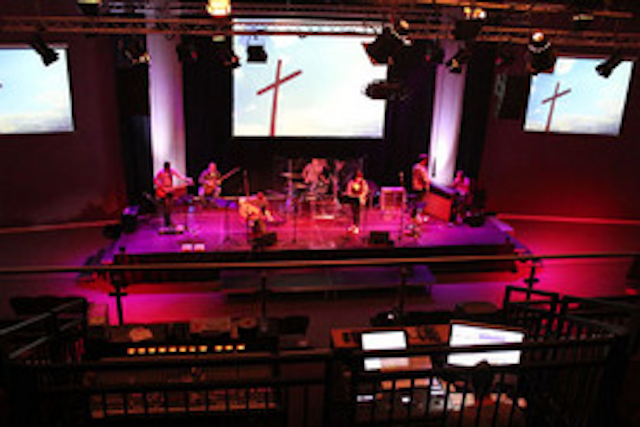 Date Announced: 02 Jan 2013
West London based Entec Sound & Light's lighting division has supplied an LED stage lighting solution to the Vineyard Church in St Albans, which upgrades their current system and paves the way for future developments.
The Church has around 1000 members and a modern 750 capacity hall in a converted warehouse which more resembles a concert arena. It is in constant use for services and events - involving anything from the spoken word to live music and performance.
Worship Pastor Samuel Lane - also responsible for all the Church's technical elements and presentation of their services and events - approached Entec, among other companies, with a basic brief.
This included making the standard house stage lighting more eco-friendly and versatile and reducing their long term running costs.
Each company was asked to come back with a proposal and a quote for consideration, from which Entec's was chosen for offering the best options and ideas and the most cost-effectivity.
Entec asked lighting designer Richard Lambert to consult on and co-ordinate the project, for which he worked closely with Entec's Noreen O'Riordan. The company has supplied a number of different church installations and worship related tours over the years.
Lane wanted a very practical lighting system that would offer real flexibility and good production values, as well as being expandable for the future and all importantly, fit their budget.
Entec conducted several on-site demos, from which Vineyard decided on their recommendation of 11 inch ETC Selador Vivid fixtures for the main lighting rig.
These contain seven colours of LEDs giving a wide range of excellent pastels as well as a full complement of rich saturates. They are also ideal for creating pleasant skin tones and authentic whites. Together with their extreme brightness, they provide everything needed from lighting a single speaker to a full-on rock band.
Lane was very keen on having an LED installation from the outset, both for the flexibility and scope it offered as well as for long term potential cost savings – no more re-lamping or gelling and, with all Vivid LEDs on at full power - a scenario rarely used - the unit only draws 1.01 of an Amp …… So a massive reduction in electricity.
He says, "Entec were extremely helpful. They really took our circumstances and requests on board and came back with sensible proposals that delivered great technology very cost effectively".
This has greatly increased the Church's ability to light all types of performance and also provide practical working light when the hall is being used as a band rehearsal space.
Entec also supplied a Zero 88 Leapfrog 48 channel lighting desk, together with full mains distro system for the new fixtures.
the Installation – the lights are rigged onto the vineyards existing trusses - and commissioning was really quick, efficient and completed in a day, and in the process some of Vineyard's existing lighting stock was also incorporated into the new set up.
The deal also included product training for Vineyard staff to ensure they can get the best out of their new purchases.
Lane concludes, "We are really happy with the results. Entec are a friendly, highly experienced and very approachable company who were the right choice for us in all ways".
Contact
Louise Stickland +44 (0)1865 202679 +44 (0)7831 329888
E-mail:louise@loosplat.com
Web Site:www.entec-soundandlight.com