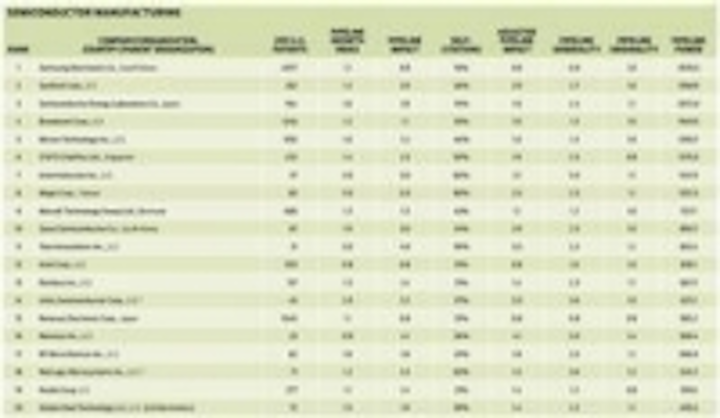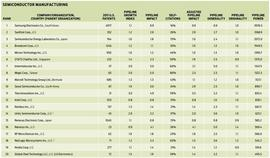 Date Announced: 05 Jan 2013
-Seoul Semiconductor was ranked the number 10 of IEEE Spectrum among 20 of the most valuable patent portfolios in the Semiconductor manufacturing field.
-Seoul Semiconductor was the only LED manufacturer who registered more than 10,000 patents, and was considered as the highest level in the industry in Patent Power, including pipeline growth index, pipeline impact, and adjusted pipeline impact.
Seoul Semiconductor made its name as the only LED manufacturer who ranked as part of the top 10 LED patent power of a Semiconductor manufacturing field according to the Patent Power 2012 ranking by IEEE (Institute of Electronical and Electronics Engineers) Spectrum Magazine.
Seoul Semiconductor, from its establishment, has made a great deal of effort to develop LED technology for over 20 years, and has built up competitive strength with a variety of proprietary information, such as advancements which aid an efficient emission of the light when electricity flows through an LED chip; Black Hole Lens technology for direct backlight TVs; Acrich technology which operates directly from AC power without any converter, which was the first in the world. Black Hole lens technology, in particular, is now being applied to all type of direct backlight TV monitors, while this year's release of nPola, which increases brightness levels 5 to 10 times, led Seoul Semiconductor to the world's leading innovation level.
The IEEE's analysis is based on objective, quantitative benchmarking of the patent portfolios of more than 5000 leading commercial enterprises, academic institutions, nonprofit organizations, and government agencies. In 17 categories, Boeing Co. head Aerospace and Defense (943.9), Toyota Motor Corp in Automotive and Parts (1819.9), Abbott Laboratories in Biotechnology and Pharmaceuticals (2377.2), du Pont Nemours and co. in Chemicals (847.4), Qualcomm inc. in Communication/Internet Equipment (2745.8), Google in Communication/Internet Service (3538.5), Ricoh Co in Computer Peripherals and Storage (1810) Microsoft Corp in Computer Software (2086.7), International Business Machines Corp in Computer System (4707.2), General Electric Co in Conglomerates (2210.1), Canon Inc in Electronics (2023.1), U.S. Navy in Government Agency (228.3), Dexcom Inc in Medical Equipment/Instrument (2200.6), Intelligent Technologies International Inc in Scientific Instruments (823.5), Cree Inc in Semiconductor Equipment Manufacturing (1055), Samsung Electronics Co in Semiconductor Manufacturing (3976.5) and Harvard University in Universities/Education/Training.
# Introducing Seoul Semiconductor
According to the LED market reports issued by Strategies Unlimited in the U.S., Seoul Semiconductor is the world's fifth largest LED supplier, holding more than 10,000 patents. In particular, a wide variety of world-leading LED technology and production capacity in areas, such "Acrich" the world's first commercially-produced AC LED, "nPola" and deep UV LEDs. At present, it provides high-quality LED products through 40 overseas branches including 4 local corporations and production sites in EU, North America and China, plus 150 domestic agencies and distributors. Seoul Semiconductor strives to secure and develop top talents and continue to be a "World Top LED" company by continuously participating in both domestic and international CSR (corporate social responsibility) activities, supporting scholarships and providing industry-university collaboration, as well as research and education.
Contact
Press Relation Wankee, Park Phon. 82-10-6355-8239
E-mail:bzwk@seoulsemicon.com
Web Site:www.seoulsemicon.com