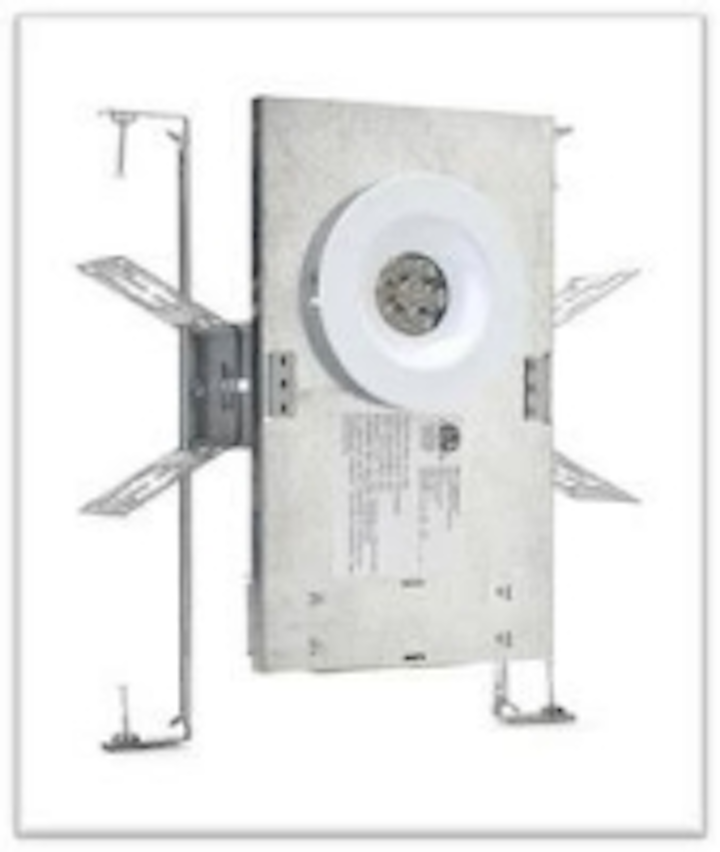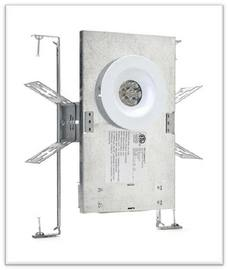 Date Announced: 11 Jan 2013
Toronto, Canada, January 2013 – ORR Lighting™, a manufacturer of innovative LED lighting solutions, has announced that the S9051 LED Series Downlights are ENERGY STAR® qualified for commercial and residential use. The ORR Lighting line of high-efficiency, high-quality LED recessed downlights reduce energy usage over traditional sources and meet the requirements for both the ENERGY STAR® program, as well as the Canadian Lighting Rebate Office (CLRO) Hydro Rebate initiative.
Designed to provide an affordable and easy-to-install downlight solution for contractors, the S9051 LED Series has been custom engineered to deliver high-quality features at an affordable price point. The S9051 LED Series is available with a 4" aperture in 15W and 21W optics in two distinct models for new (S9051N) and retrofit (S9051E) construction. Both models deliver superior LED optics, precision formed architectural trims, dimmable high quality drivers, machined aluminum lamp bodies, and construction features that make each unit easy to install and maintain.
Ideal for commercial and institutional installations, the S9051 LED Series incorporate contractor-friendly features that not only ease installation, but provide additional cost savings with supplemental utility company energy saving rebates. The S9051N New Construction Model features a durable galvanized steel housing with adjustable mounting brackets, five knockouts in junction box for quick wiring, and a quick-connect lamp module that is easy-to-access and upgrade. The S9051E Retrofit Model features a quick-install and well balanced lamp module that is easily accessed. These design features both expedite installation and ease maintenance providing additional savings opportunities on labor costs.
High-efficiency Nichia LEDs in the S9051 LED Series dramatically reduce energy consumption with 15W and 21W LED lamps that are longer lasting and more efficient than the traditional 50W and 75W halogen lamps. Precision multiple heat fins allow for optimum heat dissipation of the LED lamp to deliver a lifespan of more than 50,000 hours and come standard with a 5 year limited warranty.
The S9051 LED Series also boasts many other advantages of LED technology, including instant on, no mercury content, and no UV light that fades fabrics such as clothing, drapery and paintings. When it comes to disposal, the S9051 uses recyclable materials that are free of mercury making it an attractive and sustainable solution for renovation or new construction in retail, commercial, institutional and residential spaces.
For additional information on ORR Lighting™ and the S9051 LED Series, visit www.ORRLighting.com.
S9051S LED SERIES FEATURE
- ENERGY STAR® Certified and eligible for hydro rebates
- High-Efficiency Nichia LEDs
- Available in Two Models:
- S9051N - New Construction
- S9051E - Remodel
- Available in 15 W and 21 W
- Machined aluminum lamp body
- Choice of architectural trim finishes (standard brushed aluminum, graphite, and white – other trim finishes available upon request)
- Low maintenance
- Cool burning
- Dimmable high quality driver
- Easy to install
- Replaceable lamp module and driver (S9051E)
- Quick connect lamp module (S9051N)
- Lumen Maintenance: 90% - 25K h, 70% - 50K h / 55◦ C (LM-80)
- Beam Angle – 55◦ / 40◦
- LED Current – 700mA
- Lamp Life >50,000h
- Universal voltage – 120V - 60Hz
- Damp location listed
- cETLus Listed
- 5 year limited warranty
About ORR Lighting™
ORR Lighting™ is a new venture dedicated to the production of innovative LED lighting solutions for the commercial, industrial, and institutional sectors. Based in Toronto, Canada, ORR Lighting™ is a division of Can-Bramar Ltd, a specialist in the production of commercial furnishings and retail displays since 1995. With distribution throughout Canada, the U.S., and Latin America, Can-Bramar Ltd has built its success on high quality, superior styling and competitive pricing.
For more information, please visit http://www.ORRLighting.com
Contact
Cindy Foster-Warthen 404-457-3212
E-mail:press@cfwevents.com
Web Site:www.ORRLighting.com