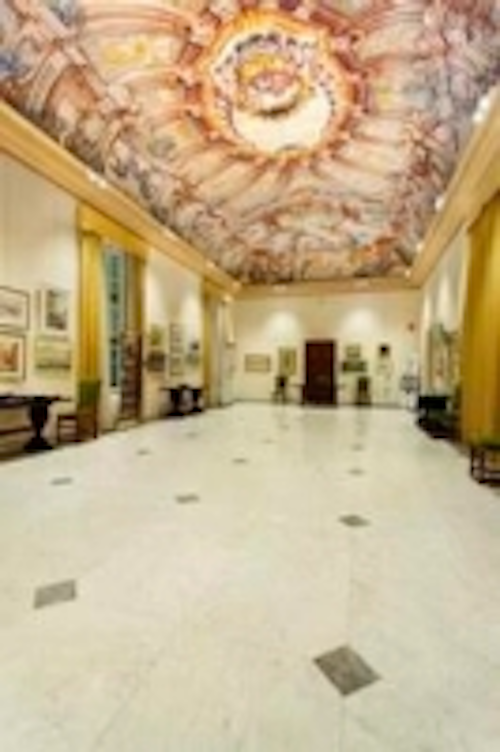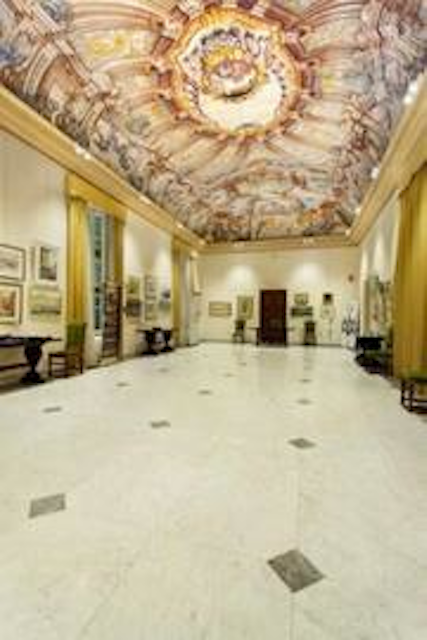 Date Announced: 15 Jan 2013
Stefano dall'Osso dealt with the lighting project for the Hall of Feasts of the Italian Cultural Institute in Valletta, a multipurpose structure of high historic and artistic value.
The lighting of this structure, where many different activities can be carried out, had to keep into consideration the several functions that the building may have and its need to change according to the situations; this is why the Lighting Designer's main aim was to arrange different lighting layouts able to create various light scenes in order to get the maximum benefit from the space, according to its functions.
The lighting project focuses on emphasizing the architecture of space for the development of several activities inside of it through the set up of a general lighting, an accent lighting and a vault lighting.
Actually, three main settings have been forecast for the hall according to its uses: as an exhibition hall to display artworks, as a conference hall furnished with seats and as a concert hall.
In the ideation of the lighting project, also the presence of paintings and artworks of great value was kept into consideration.
For this reason, a proper lighting has been obtained respecting the adequate illuminance level, uniformity of illuminance, chromatic rendering, light shade, glare and contrast rendering. This lighting guarantees a good preservation of artworks by keeping under control the radiations' wave length, the intensity of global radiation on the surface, the duration of the exposure, the factor of spectral absorption of the illuminated surface, the aptitude to deterioration of the irradiated material.
In order to elaborate the most suitable lighting solution under all the previous mentioned points of view, Stefano Dall'Osso has designed customized and cutting-edge LED light fittings that are able to provide a "clean" light, a high luminous efficiency, the possibility of dimming light, an excellent colour rendering (CRI), a warm colour temperature, in addition to reduced maintenance costs and high energy saving.
STEFANO DALL'OSSO BIOGRAPHY
Born in Fermo, in the Marche region, in 1963, when he was a child, he dreamt of becoming anything but a Lighting Designer. It always happens that way. But at that time there were not even proper technological conditions to think about doing this job - which has a lot in common with technology. One day, something turned on inside of him, and after that he had no doubts: he would become a Lighting Designer. Everybody has his own enlightenment, after all. He began as a Lighting Promoter for a company in the Lombardy region. This was in 1986, when the Centre of Italy was moving towards the North. After four years, a company in the Marche region, world leader in lighting, hired him to deal with consultancy and technical assistance, design and promotion. That was a wonderful experience. In 1994, he was employed in the "lighting" commercial department of a company in Porto San Giorgio, and later became a partner. In the region where he lives, the Marche region, opportunities in this field were growing day by day. In 1997, he became manager of the lighting design department of a commercial group in Macerata. After only four months he inaugurated an efficient Lighting Division. That was an effervescent period in which light was both technique and culture. In 2000, he set up his own business dealing with consultancy, design and work supervision of lighting systems. The office has grown rapidly, but not hastily: the internal collaborators have increased in number; clients today form a long and international list. Besides the main office in Fermo, Stefano Dall'Osso can also boast an office in Malta and one in Dubai. Those who work with light can never be pessimists.
http://www.stefanodallosso.it/
Contact
Margherita Milini via dei mille, 22A 25122 Brescia - Italy Mob +39 366 5641515 Tel +39 030 293404 Fax +39 030 2908610
E-mail:margherita.milini88@gmail.com