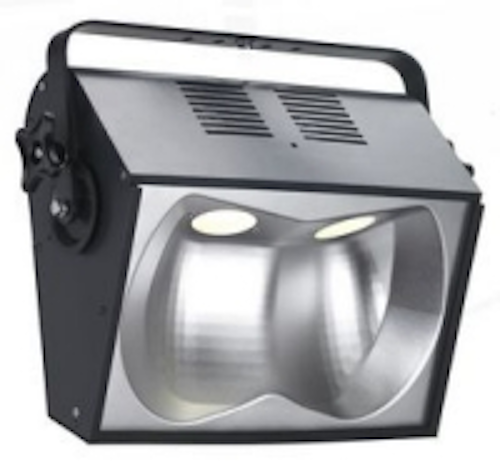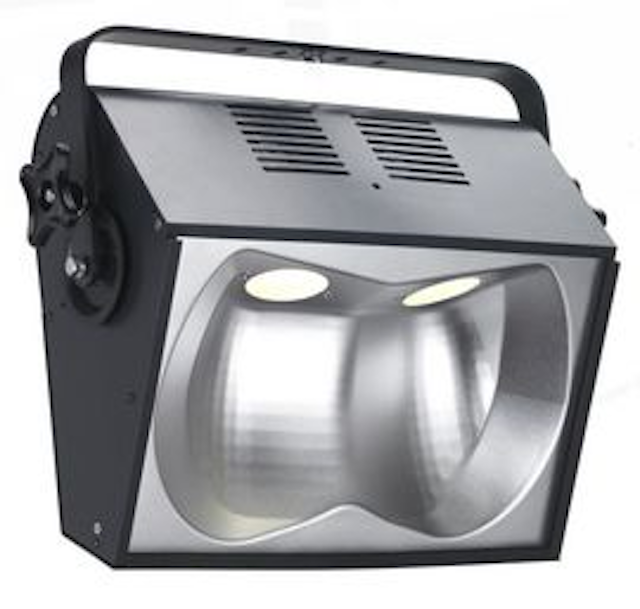 Date Announced: 15 Jan 2013
London, UK -- Wallington County Grammar School in southwest London kicked of the term brightly following the installation of Philips Selecon PLCYC-1, PLPROFILE-1 and PLFRESNEL-1 LED luminaires in its main hall.
As part of a major upgrade to the school's performance space technology Oxford-based Lancelyn Theatre Supplies has supplied a comprehensive rig comprising luminiares from Philips Selecon's range of performance LED Luminaires.
"We're really impressed with the result," says Wallington's Science Curriculum Support Officer, Michael Curran. "We have a number of pupils who are technically creative and I firmly believe that the investment in such a flexible lighting solution provides a worthy match for their enthusiasm. Installing the Selecon PLPROFILE-1, PLFRESNEL and PLCYC-1s is giving students many more creative options than we've had before. In the past we were using traditional tungsten fixtures and gels. This meant that for any colour or lamp changes we'd have to find someone qualified to work at height, who would then have to get the tower scaffolding out to get up to the lights!"
"A key benefit of the PL range of LED luminaires from Selecon, especially in a school where scheduling work at height is not always possible, is that it's no longer necessary to change lamps or colour filters on a regular basis," continues Reg Berry of Lancelyn Theatre Supplies.
"This considerably cuts the cost of staff, consumables and general maintenance over the life of the fixtures. In addition many schools have a service contract, which sees lamps and Gels changed once a term at best. Often if a lamp blows or a gel burns out it has to stay that way until the next scheduled service!"
The PL range of luminaires feature the superior control and light qualities of the traditional Philips Selecon Fresnel, Profile and Cyc luminaires combined with the ability to seamlessly fade between colours. This ensures designers at all levels have a top class performance lighting tool at their fingertips. In addition less power consumption and no dimmer circuits make the PLFRESNEL-1, PLPROFILE-1 and PLCYC-1 a plug and play solution for a range of applications.
Amber Tomlin, sales manager for Philips Entertainment for the UK comments: "The LED PLFRESNEL-1, PLPROFILE-1 and PLCYC-1 bring Philips Selecon's industry benchmark projection and light qualities in a compact, robust and very flexible luminaire. All feature the same proven LED engine as the Philips Selecon PL3 and the Philips Vari-Lite VLX ranges, which means colour matching in a multifunctional rig is easy to achieve. In addition the user interface is the same for all luminaires, which ensures intuitive operation across the whole Philips Entertainment range of LED luminaires."
The school is delighted, commenting: "The Selecon LED lighting has taken what the students can achieve creatively and technically to an impressive new level. The school recently held its annual House Drama Competition. The students quickly learned how to programme and control the luminaires and were able to create a number of very atmospheric, dynamic and professional looks for each scene, they were of course thrilled."
About Philips Entertainment Lighting
Philips Entertainment Lighting accommodates a diverse range of entertainment applications including: stage and set lighting, film and broadcast lighting, and video-based effects and displays. It also supports architectural lighting of performance venues, whether to enhance theatre lobbies or to create a dynamic exterior effect to coincide with performances.
With the acquisitions of Color Kinetics, Genlyte (including its Vari-Lite and Strand Lighting brands) and Selecon, Philips dramatically expanded its entertainment lighting portfolio from specialty lamps to the industry-leading luminaries and control systems that are prevalent in the field today. Collectively, the group provides wide-ranging products from simple lamps to complete solutions designed with the specific needs of the entertainment market in mind.
Contact
Graham Eales, General Manager Australia/New Zealand Philips Entertainment Mobile NZ: +64 21 500 137 Mobile UK: +44 7766884322 Tel: +64 9 481 0100 Fax: +64 9 481 0101 Global Jo Picardo
PR Manager, Corporate Communications UK
Philips Tel: + 44 (0) 1483 298677 Mobile: + 44 (0) 7584508642
E-mail:jo.picardo@philips.com