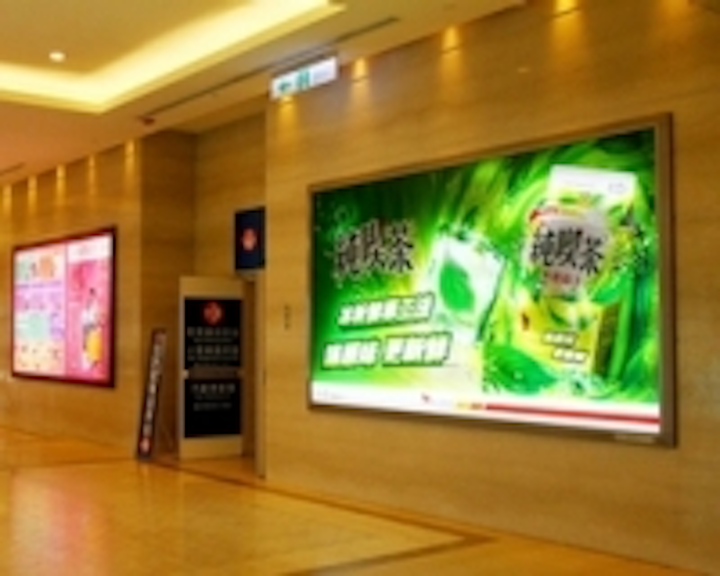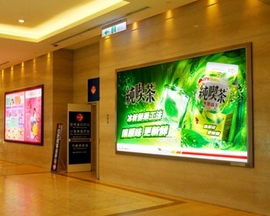 Date Announced: 23 Aug 2013
With UNI-President Hankyu Department Store opening, the Taipei City Hall Station has become a place where full of commuters and consumers in Xinyi District. In the station's passageway, there is one LED dynamic light box particularly created by ARC for the UNI-President Corp. The dynamic light box is able to attract attention of passengers and shows dynamic effects to break the stereotype of traditional advertising light boxes, and significantly enhance advertising effectiveness.
Built-in LED light source to replace the traditional fluorescent tubes, not only in the illuminance on further improvement, but also in accordance with the new trend of energy saving of up to 70%, will greatly reduce maintenance costs and cost-effective countermeasures.
LED Lighting Design
Unlike the display of the traditional advertising light boxes, the dynamic lighting effects of the tea advertisement created by ARC SSL. emphasizes the characteristics of product, which bring the water wave concept to the LED, combining the technology and visual arts to enhance the richness of the advertising light box.
Customized Advertising Light Boxes
ARC SSL. dynamic light box applies high quality LED sources with brightness and uniformity to avoid zebra striped shadows. As it is clear, long life and stable to reduce maintenance and installation costs.
Product used:
1. DMX Controller ARC5001-B1
2. DMX Multi0 Channel Converter ARC3730
3. LED Flexible Strip(White/ Customized)
Showcase
http://www.youtube.com/watch?v=gYi1XQY059o
ARC Lighting Corp. designs customized intelligent lighting systems for each customer.
Contact
ARC SOlid-State, Joyce Chen +886-8227-8217 613
E-mail:info@arclight.com.tw
Web Site:www.arclight.com.tw