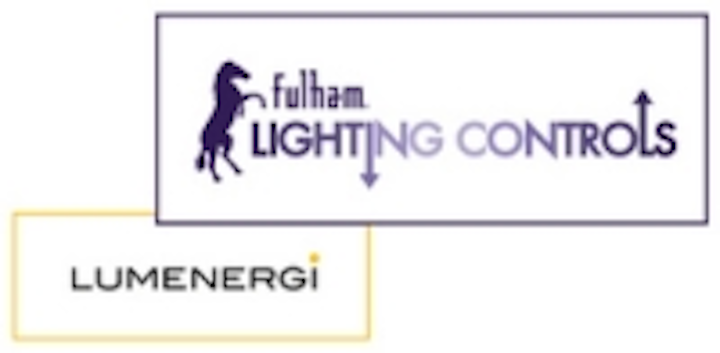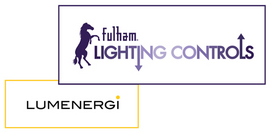 Date Announced: 05 Aug 2013
Fulham Co., Inc. (Hawthorne, CA) is pleased to officially announce that it has acquired all of Lumenergi's intellectual property, inventory and company assets. These resources are being integrated into the Fulham Lighting Controls division. Coincident with this acquisition, Fulham's "HorseSense with Lumenergi" LED and fluorescent lighting control systems have been rebranded under the newly minted "Fulham Lighting Controls" name.
Key members of Lumenergi's support staff have also joined Fulham Lighting Controls. For example, Brad Ray, a field service technician with over 10 years of experience in lighting and construction, and Bryan Nunn, a test engineer with an extensive background in engineering, IT, and property management, have both joined the company.
This move strengthens Fulham's controllable lighting foothold after a strong Lightfair® International showing during which the Fulham HighHorse® Controllable Induction Generator was bestowed a 2013 Innovation Award in the "Ballasts, Transformers, and LED Drivers" category. The product is the world's first controllable induction generator of its kind, demonstrating state-of-the-art design and next-generation networking capabilities. Fulham also displayed Lighting Control Solutions across Fluorescent, LED and HID technologies.
Currently, Fulham authorized distributors are able to purchase or stock Fulham's off-the-shelf controllable lighting "Room Solution," comprised of a sensor, a switch, interconnent hardware, cables and either an addressable LED driver or a smart fluorescent ballast. This plug-and-play "Room Solution" adds capabilities such as dimming, motion sensing, and scene control to a user's existing LED and fluorescent fixtures, which preserves and enhances their existing fixture investment. Fulham lighting control systems can save up to 70% of lighting energy and be installed without the need for third-party commissioning. (To expand the "Room Solution" to entire areas, buildings, etc., they can do so with an added controller and hardware for the additional areas, via commissioning.)
Contact
Jay Matsueda, director of marketing
E-mail:updates@fulham.com
Web Site:www.fulham.com