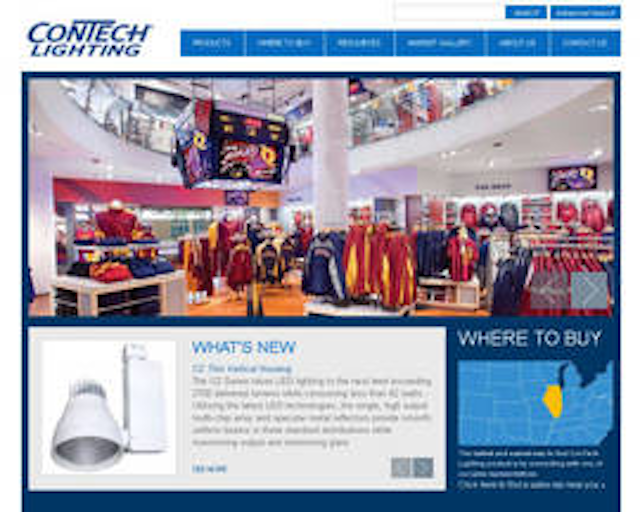 Date Announced: 01 Aug 2013
A new, user-friendly site, built with you in mind
Northbrook, IL – ConTech Lighting is proud to announce the launch of our new website. Build with the end user in mind, the new site was designed with the latest technology, eliminating the need for Adobe® Flash to view photos.
The new website aims to assist in the specification process; now easier to navigate and share with others. The site features product information on individual product pages to help the customer quickly determine if the product will work for their current needs.
"Easy navigation is important on any website, especially a product oriented site such as ours. With our new product organization, visitors are able to navigate through our complete range of lighting solutions with ease" says Mike Lehman, LC, MIES, LEED AP ID+C, VP of marketing and product management at ConTech Lighting.
With new ways to stay in touch, such as their monthly eNewsletter, ConTech Lighting is reaching out to customers like never before. Visual solutions were added to the website such as catalogs and brochures, Lighting Awards winners and their projects, and market specific application photos.
Visit the new ConTech website today and let us know what you think.
About ConTech Lighting of Illinois, LLC:
Since 1980, ConTech Lighting has been committed to providing innovative, high-quality lighting products. We continually search for ways to make our products easier to work with, perform better and last longer. With cutting-edge fixture designs and superior product engineering, we are constantly introducing new products that feature the latest in lamp, ballast and transformer technology.
Contact
Jessica Stanek, ConTech Lighting 847-559-5500
E-mail:jstanek@contechlighting.com
Web Site:www.contechlighting.com