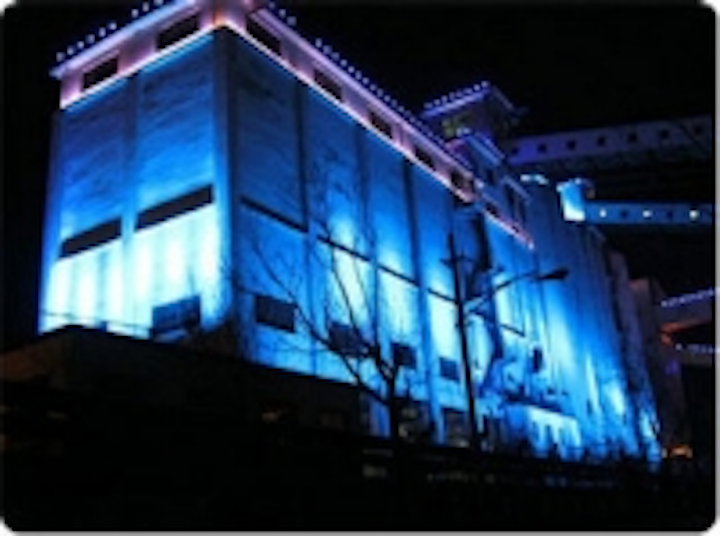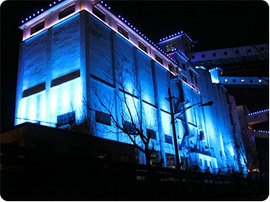 Date Announced: 09 Aug 2013
Future Lighting Solutions and Yajiang Lighting have announced the successful completion of yet another collaborative lighting project, retrofitting a comprehensive lighting system for the Huangling Mining Group Co. Ltd. to illuminate their coal mine in Diantou Town.
Prior to the retrofit project, the mine's original lighting system had many defects, including inconsistent lighting methods and colors, different lighting styles, absence of uniformity, and a lack of environmental conscientiousness or cost effectiveness.
The main challenges were to create a people-oriented design, focused on energy savings, while complying with lighting standards to ensure a harmonious blend with the surrounding environment. It was also critical to develop a lighting that would enhance the artistic qualities of the landscape, highlighting the natural beauty, and presenting a bright, comfortable image for the coal mining enterprise.
Safety and efficiency were main considerations, and Yajiang Lighting relied upon Future Electronics' exclusive online simulation tools to choose the most suitable and reliable emitters for this project, which incorporated 96 high power LED spotlights. Technical expertise and binning support were also critical factors in the company's decision to work with Future Lighting Solutions on this and several other projects, including a luxury hotel as well as a landmark theater.
Andy Roddam, Vice President of Marketing center at Yajiang, said, "Huangling coal mine is the first LED fixtures pilot project in the Country, so that we attach great importance to it. As always, Future Lighting Solutions gives us a great support on LED selection, which ensures the good color consistency of our fixtures and the successful completion of this lighting project."
About Future Lighting Solutions
Future Lighting Solutions is the leading provider of solid-state lighting technologies, engineering expertise and online simulation and design tools to facilitate application development and accelerate customers' time to market. Our comprehensive portfolio includes a broad selection of LED system components, as well as integrated or customized solutions to enable cost effective, energy efficient lighting applications.
From retrofitting bulbs to building LED systems from the ground up, we offer industry leading LEDs, optical solutions, power modules and ICs, passive and active thermal solutions, light engines, modular systems and remote phosphor technologies.
Our world-class team of lighting experts, along with our global lighting resource centers, supply chain solutions and network of specialized partners, ensures the highest quality solid-state lighting solutions for customers.
The company is a division of Future Electronics.
Contact
Future Lighting Solutions Flora Li (Asia Pacific) Flora.Li@FutureElectronics.com Stephanie Ing (Americas & Europe)
E-mail:stephanie.ing@futureelectronics.com
Web Site:www.futurelightingsolutions.com