Astera launches improved AsteraTouch wireless lighting controller
Aug 2nd, 2013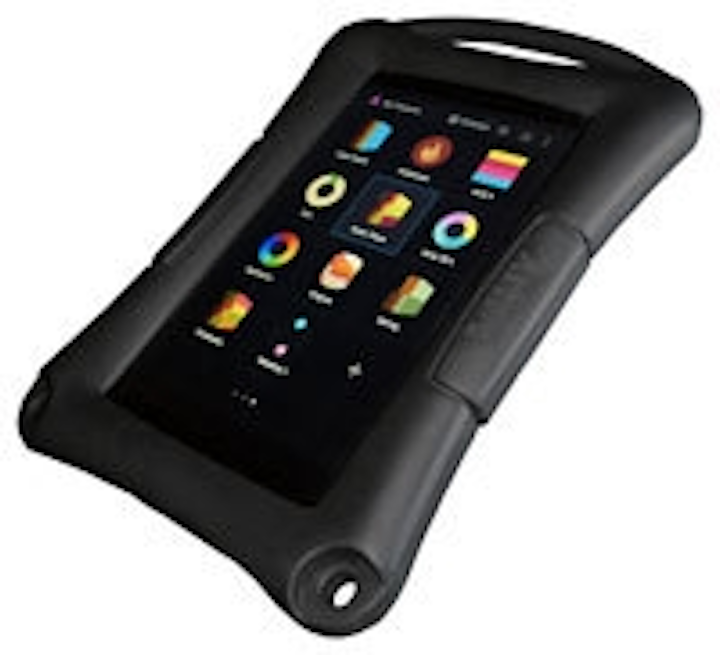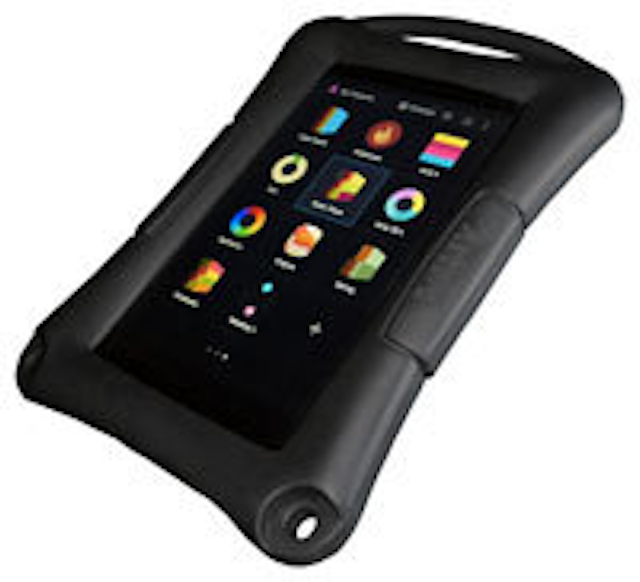 Date Announced: 02 Aug 2013
Further to the launch of their ARC3 last October, Astera has now launched an improved version of their revolutionary tablet controller. Now referred to as the AsteraTouch™ (ARC6, formerly ARC3), with a more intuitive control system and user-friendly interface, Astera has pushed the boundaries for easy-to-use wireless lighting control.
The Astera range features handheld LED controllers for all types of user, from the simple infra-red controller (ARC1) with limited features to the more advanced radio frequency controller (ARC2) with a greater range and extensive control. The AsteraTouch™ improves the current range with its visibility and enhanced usability. Due to the seven-inch, 1024x600-pixel captive touchscreen, the often complex Astera control system is simplified into easy stages, but more importantly, it still maintains the comprehensive control and customizability that users are familiar with.
The AsteraTouch™ is still the only wireless, touchscreen lighting controller specifically designed to address the needs of event lighting organisers. It can manage an unlimited amount of wireless Astera products up to 300m in range with complete control over programs, effects, brightness, fade, speed, colour mixing and calibration. The new user interface is also more visually appealing, and operates more efficiently with control and usage habits of wireless lighting users. Customisable programs can be stored, renamed and easily launched for future events.
Hanan Yariv, the Technical Director at Astera, commented on the new user interface; "The AsteraTouch™ is unique in that it was created by professionals of the lighting Industry for the professionals of the lighting industry. With the new version, we have opted for a portrait orientation, instead of the previous landscape view, to make the actual holding of the remote more comfortable when on-the-go". He also explained, "we designed visually-informative buttons to make sure that the programs are not only aesthetically pleasing, but that it would also be easy to use in an effective way; we have integrated new features that will allow users to control our lights better than ever before with the goal of giving our customers a complete lighting management solution that works straight out of the box".
The AsteraTouch™ gives users the freedom and ease-of-use to walk through an event and organise the lights and effects from the clienteles' perspective, but also to manage the lights and programs from a place of height so as to have an overview over the proceedings. The flexibility in control is further displayed by all of its 24 pre-defined programs being fully customizable, and with many other slots available for users to make programs from scratch. Further benefits include the option to periodically install the latest firmware that Astera's software team are continually developing.
Features upcoming in the next few years will focus on the communicative ability with Astera's wireless lights. Software developers are currently working on beat detection (lights can be synchronised to the sound of music) and an internal status monitor (users will be able to view the battery status, network status and more of all lights) features, which Astera believes will greatly improve the users' unique options for lighting and benefit their overall management of each event. Mr Yariv added, "the new version was built with scalability in mind. We have many exciting plans for the future and they will be integrated into this controller. This will benefit existing AsteraTouch™ users too as all updates can be automatically downloaded from the remotes' Internet connection or via SD card. Customers will receive regular and free updates just like our current users are benefitting from".
You can download the AsteraTouch™ firmware for free and try it out on your android 3.2 (or later) tablet by visiting the AsteraTouch™ page at: http://www.astera-led.com/en/wireless-lamps/controllers/remote-control-tablet.html.
Astera LED-Technology manufactures wireless LED event lighting and is based in Germany. With a complete product range from small and versatile fixtures to larger and more powerful spotlights, revolutionary controllers, various decorative polyethylene objects, and many other accompanying accessories, Astera offers a tailored variety of wireless lighting solutions for event and lighting designers, DJs, wedding organizers, and corporate event management companies.
Contact
Astera LED Technology GmbH +49-671-92028293
E-mail:contact@astera-led.com
Web Site:www.astera-led.com