Tivoli Lighting mixes LEDs into existing fluorescent scheme at Hugo Boss retail stores
Aug 15th, 2013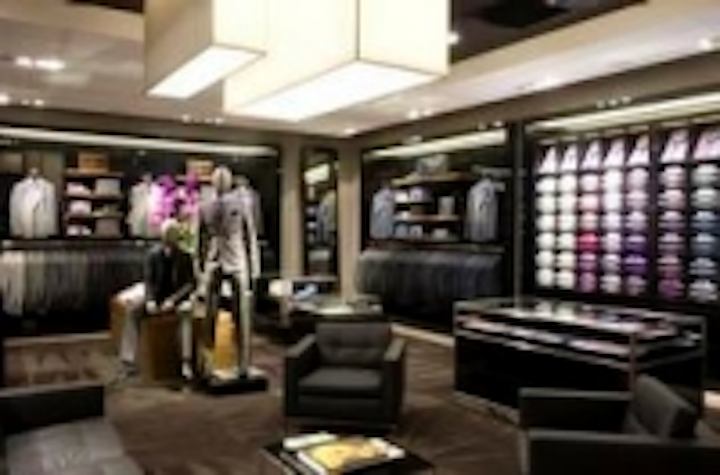 Date Announced: 15 Aug 2013
Case study describes Lighting Design project highlights of illuminating the high-profile men and women's retail store on both U.S. coasts.
Tivoli, the original innovator of linear LED solutions, has announced the release of a new case study on the lighting design of HUGO BOSS retail stores located on both U.S. Coasts. The case study highlights the lighting design of the high end specialty men's and women's HUGO BOSS retail stores in two California locations (South Coast Plaza - Costa Mesa, CA. & Beverly Center – Los Angeles, CA.) and the new east coast location at Time Warner Center in New York City.
Visual Terrain, an award-winning design firm with offices in Los Angeles, Chicago and Connecticut was responsible for the project lighting design in these store locations. The design team worked closely with Tivoli Lighting engineers to find the perfect solution for a variety of specific lighting applications required throughout each retail location. The case study focuses on the storefront illumination solutions developed for the South Coast Plaza and Time Warner Center locations and the unique 3D effects created by Tivoli's Illumiline product illuminating a mixed medium of wire mesh.
The paper guides readers thru the specific details and color matching challenges of matching existing fluorescent color temperatures with LED sources to maintain color consistency throughout the design.
The challenge was to make sure that all the sources in the store matched as closely as possible since there can be many variations of 3000K. To achieve the color consistency and visually coordinate with the 3000K fluorescent fixtures, Visual Terrain relied on Tivoli's custom color temperature mixing capabilities. Tivoli's Coveline 120™ product was specified and manufactured with a custom color specifically developed for Hugo Boss. This color was formulated to coordinate with fluorescent elements still in use in displays in the store so that a consistent color was achieved.
The new case study is available for download from the Tivoli Lighting website and can be found in the "Resources" tab of the home page. As the first manufacturer to introduce indicator type LEDs into tubing, aisle and step lighting products, Tivoli, LLC continues to lead the market in emerging LED linear lighting solutions in the commercial, theatrical and specification market.
ABOUT TIVOLI
Tivoli is the original innovator in LED based linear lighting products, with over 45 years' experience in low voltage and LED based linear lighting products.
When Color Matters -- Tivoli is the choice.
Uniquely focused on 'the right light' – color temperature and output for low ambient cove and niche applications.
Most other commercial manufacturers in the US are focused on higher output LED illumination. Tivoli is focused on low wattage, highly energy-efficient, linear LED fixtures for accent cove and niche lighting applications. We specialize in small source applications that create the sparkle to delineate a project.
Using our expertise with color mixing LEDs, we have created incandescent color equivalents and even improvement to incandescent using LED color mixes.
As the market leader in emerging LED linear lighting, we offer a complete line of architectural and auditorium linear LED based lighting products. Our products are flexible, adaptable energy-saving LED-based linear lighting products for broad architectural/commercial applications, both indoors and out. Tivoli's architecturally significant designs have been providing visible delineation or concealed illumination effects for over forty five years.
Lighting is our business, color is our concern.
Contact
Cindy Foster-Warthen, public relations
E-mail:cindy@cfwevents.com
Web Site:www.tivolilighting.com