Bivar and Marl plan to jointly develop LED lighting and indicator products
Aug 2nd, 2013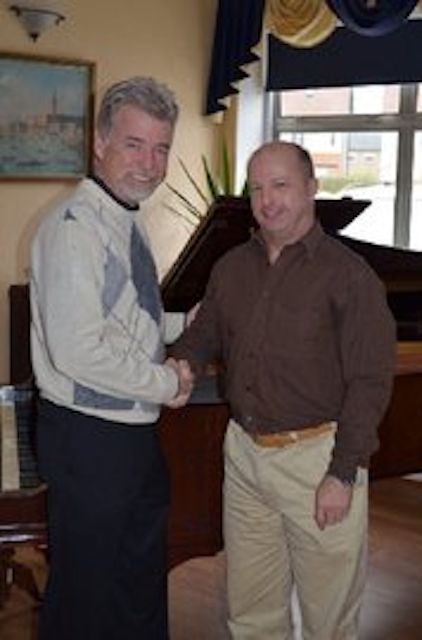 Date Announced: 02 Aug 2013
Ulverston, UK. Marl International has started a bilateral engineering partnership with California-based LED lighting manufacturer Bivar Inc. under which the two companies will combine design resources and share IP to bring innovative LED lighting and indicators to the market more quickly. The announcement marks a further stage in the strategic alliance between Marl and Bivar which was announced in January 2013.
Under the agreement, Marl and Bivar will share expertise, tools and teams to bring products to market jointly. The two companies will market and support these products to customers around the world through a global network of agents and distributors. The two companies have manufacturing locations on three continents. Marl has recently invested £250,000 in new automated production equipment and prototyping tools for its Ulverston, Cumbria site.
Commenting, Adrian Rawlinson, Managing Director of Marl International said, "Our new agreement allows the two companies to combine their strengths to the benefit of both sets of existing and potential customers. Both companies fully recognise the importance of becoming a global player, and the agreement is a new phase of an exciting joint strategic plan."
Commenting on the relationship, Tom Silber, CEO of Bivar said, "Together, we will be creating innovative new lighting and indication solutions that the two companies between them can offer to the world. In addition, the dynamic nature of our collaboration also enables both organisations to encourage enquiries for custom solutions in niche product applications."
The partnership includes an engineer exchange program, giving staff from both companies the opportunity to work on the other side of the Atlantic and broaden their experience. The benefit to customers is increased speed, design efficiency, and lighting project success.
California-based Bivar Inc. and UK-based Marl International announced an international partnership in January, creating an organisation with manufacturing facilities in North America, Europe and Asia and a portfolio of approximately 24,000 high performance LED indication and light pipe products. Before making the January announcement, the CEOs of the two companies spent the past several years looking at how they can most effectively work together to address the growing market demand for LED–related products and solutions.
About Bivar
Bivar is a leading specialty provider of LED indication and lighting products and solutions with a long-standing history of more than 45 years of innovation in the optoelectronics industry. With a global base of customers in 35 countries, Bivar's products are designed to meet the increased demand for point-to-point indication and address a growing range of industrial markets and applications. Bivar's focus is on moving and positioning light. An employee-owned company, Bivar's corporate headquarters are located in Southern Calif., with manufacturing in Calif., China and Taiwan.
Bivar's Asia Pacific production and logistics centers offer scalable capacity, execution, control and movement of product around the world. Bivar is widely supported by a highly-qualified network of authorized representatives and distributors. For more information, please visit www.bivar.com.
About Marl International:
Marl International has specialised in the design and manufacture of visible LED indication and illumination components and systems for 40 years. As UK distributor for Bivar, Citizen, Lighting Science and a hub of a pro-actively managed international supply chains, Marl has unique access to some of the best Solid State Lighting and Electronics technology in the world. It integrates these technologies into energy efficient lighting and indication solutions. Marl International has world class design and manufacturing facilities, staffed by over 100 highly trained and experienced specialists operating from a single site on a dedicated technology park in Ulverston, England. As a unified team, they offer agility, speed, flexibility, and willingness to respond to both needs and expectations as projects evolve and mature through the entire product life cycle. Marl partners with leaders in Defence, Aerospace, Entertainment, Transportation, and Lighting industries in the UK, Europe, North America, and Asia.
Marl is a quality company. It is registered to BS EN ISO 9001:2008 standard and fully RoHS and WEEE compliant.
For more information, please contact:
Marl International Limited, Marl Business Park, Ulverston, Cumbria, LA12 9BN, UK.
Tel: +44 (0)1229 582430; Fax: +44 (0)1229 585155
Email: marketing@marl.co.uk; Website: www.leds.co.uk
Press Contact: Peter van der Sluijs
Neesham Public Relations
Tel: +44 (0) 1296 628180
Email: peterv@neesham.co.uk
Contact
Elaine Hodson Neesham PR 01296-628180
E-mail:elainrh@neesham.co.uk
Web Site:www.neesham.co.uk