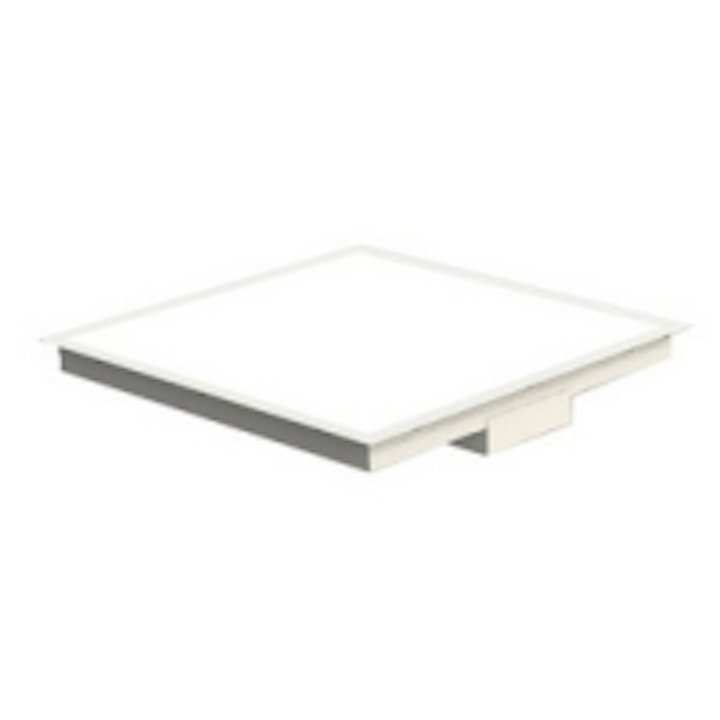 Date Announced: 30 Aug 2013
The new VEX-TILE is a replacement ceiling tile luminaire for suspended
ceilings. Manufactured from sheet steel and finished in a white powder
coated finish with a removable panel allowing easy access to wiring and emergency battery packs if needed. Utilising the latest high efficiency mid power LED technology, the VEX-TILE is the perfect replacement for T8 or T5 fluorescent fixtures at approximately 50% energy savings.
Also available with driver options to include control methods such as;
emergency lighting, DALI dimming, motion sensing corridor DIM. The use of some of these features creates an even quicker payback period if the luminaire is controlled or dimmed as and when required.
1200x600 & 1200x300 also available.
Custom sizes available upon request.
About Vexica
Vexica is proud to be a British manufacturer of LED lighting products and solutions. As experts in the design and delivery of LED lighting products we focus on providing top quality professional lighting systems for special projects.
We offer LED products for various applications and solutions including offering financing services for our products where energy savings and payback periods can be established.
Vexica have a high tech bespoke luminaire design service and incorporate specific LED technology into products to meet designers requirements. Our core design competences include electronics design, 3D mechanical design and thermal management of LEDs. We design products in Solid Works and have a Computation Fluid Dynamic (CFD) software suite to analyse product designs thermally.
Please do not hesitate to contact us if you have a product requirement that you do not find in our literature as there is every chance we can provide a solution.
Contact
Vexica +44 (0)113 2434813
E-mail:sales@vexica.com
Web Site:www.vexica.com