EarthTronics offers PAR20, PAR30, and PAR38 LED floodlights capable of dimming to less than 5%
Aug 27th, 2013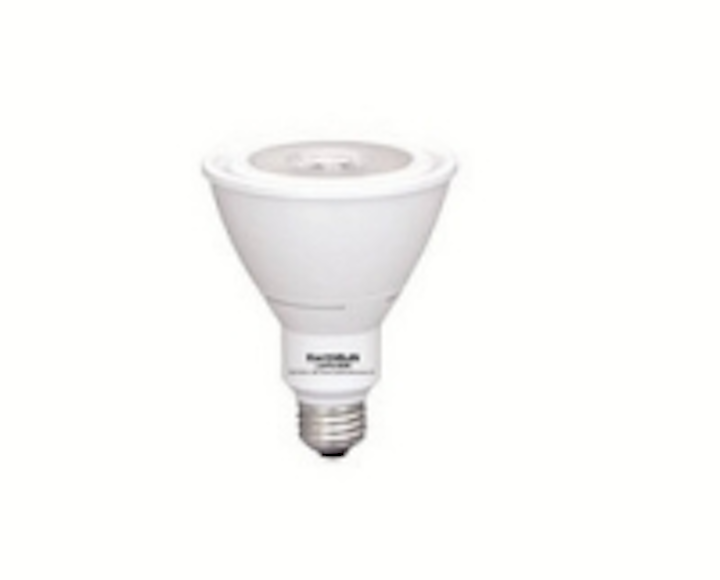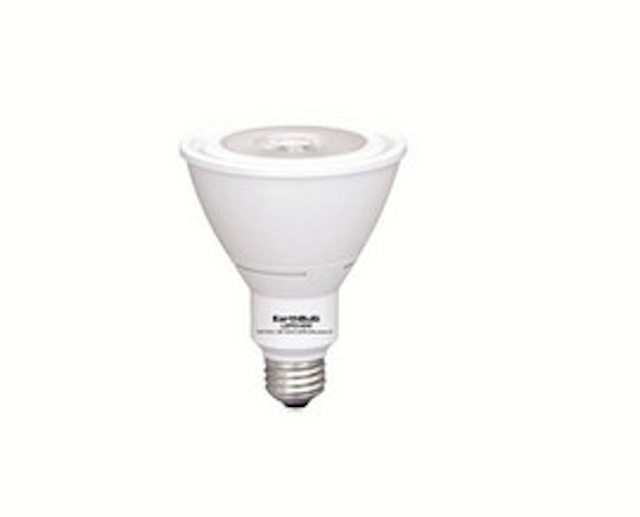 Date Announced: 27 Aug 2013
Muskegon, Mich. – EarthTronics introduces PAR20, PAR30 and PAR38 EarthBulb LED floodlights which offer more than 80 percent savings compared to standard floodlights. EarthTronics dimming technology provides smooth dimming to less than 5 percent on standard controls. EarthBulb LED PAR lamps are ideal for use in display lighting, track lighting and recessed lighting applications for hospitality, restaurant, long-term care and retail locations.
EarthBulb LED PAR20, PAR30 and PAR38 provide 300, 750, 1000 lumens respectively and replace 50 watt, 75 watt and 90 watt incandescent floodlights. EarthBulb LED PAR lamps are designed with the same form factor as the PAR lamps that they are replacing. EarthBulb LED floodlights make an excellent replacement for standard incandescent bulbs.
Each of the EarthBulb LED PAR floodlights offers:
- 3000K white light with high color rendering rating of greater than 80.
- Single chip LED design is aesthetically pleasing.
- Medium screw base (E26) for easy installation.
- 40 degree and 25 degree light beam angles are available.
- Advanced LED cooling system to ensure performance for up to 40,000 hours.
- Three-year standard Energy Star warranty.
EarthBulb LED lamps are available at retailers nationwide and can be purchased online. For more information about EarthBulb products, visit www.earthtronics.com.
About EarthTronics
EarthTronics is dedicated to developing innovative energy efficient lighting products that provide a positive economic and environmental impact for our customers. Founded in 2007, EarthTronics, Inc. is a Michigan based company located in Muskegon. EarthTronics energy efficient lighting solutions include CFL lamps from 5 watt to 65 watt that replace 25 watt to 300 watt incandescent lamps and LED solutions for decorative and display lighting, downlights and general area lighting. EarthTronics covers it all. EarthTronics has warehousing in the United States and Canada.
Contact
Brian Bloom – Falls Communications 216-696-0229
E-mail:bbloom@fallscommunications.com
Web Site:www.earthtronics.com