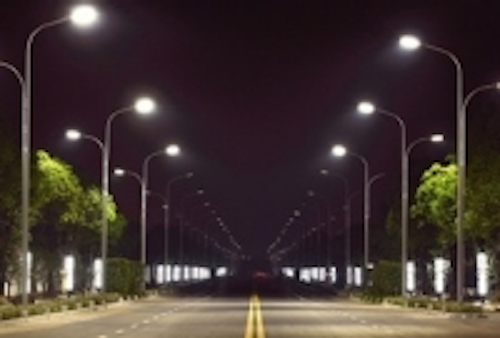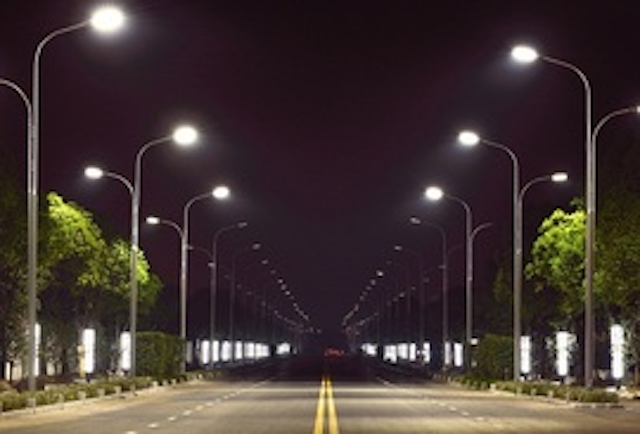 Date Announced: 07 Aug 2013
Seoul Semiconductor Acrich AC LED modules using the new Acrich Multi-Junction Technology 4040 LED are being used in streetlights that are lighting major roadways in China.
Seoul Semiconductor, a global LED manufacturer (http://www.seoulsemicon.com), has announced Acrich LEDs are powering streetlights installed successfully on Weiyang road in China. This is the second installation of Acrich AC LED module streetlights the first of which were installed in Yangzhou city in April 2013.
This new streetlight can adjust its brightness according to the brightness of the surrounding environment using built-in dimming controls. The Acrich2 AC LED modules have a dimming interface on the AC power integrated circuit which the streetlight takes advantage of. The modules also increase the space efficiency of the design and allow enough extra space to have the surge protection devices (to protect from over current, voltage spikes and lighting strikes) mounted inside a smaller housing. These design factors plus the elimination of the traditional AC to DC driver/ballast combine to increase the overall system level reliability.
Performance was not sacrificed in the installation as the Acrich-powered solution still provides a power factor of up to 0.99 and luminance efficacy of 100lm/W. Additionally, by using a small-sized Acrich IC which replaced existing AD/DC converters, which weigh 2~4kg, significant weight saving was achieved. The overall cost of installation & maintenance was reduced more than 50% in this outdoor streetlight application. In addition, the power consumption saved more than 55% in comparison to high-pressure sodium lamps. The LEDs in these Acrich2 AC LED modules are the Acrich MJT 4040, the new high power version of the Acrich multi-junction technology (MJT) family of high-voltage LEDs.
Marten Willemsen, Vice President of Marketing for Seoul Semiconductor, said, "Through this case of installing streetlights powered by Acrich AC LED modules in Jiangsu province in China, the superiority of LEDs over traditional light sources including long life time, high output, efficiency, and reliability is proven in the outdoor lighting arena." He added, "Acrich2 AC LED modules are the optimized solution for high reliability and remove the difficulties of installing dimming control systems using drivers/ballasts for existing DC LEDs. Due to the competitive price, there will be continued success cases in the China market where energy is saved and the cost is significantly lowered thus providing a quick return on investment. These successful cases in China will lead to more widespread adoption of Seoul Semiconductor solutions in the global outdoor lighting market."
Seoul Semiconductor – About Us
Seoul Semiconductor (SeoulSemicon.com) manufacturers and packages a wide selection of light emitting diodes (LEDs) for the automotive, general illumination/lighting, appliance, signage and back lighting markets. The company is the world's fifth largest LED supplier, holding more than 10,000 patents globally, while offering a wide range of LED technology and production capacity in areas such as "nPola", deep UV LEDs, "Acrich", the world's first commercially produced AC LED, and "Acrich MJT - Multi-Junction Technology" a proprietary family of high-voltage LEDs.
The company's broad product portfolio includes a wide array of package and device choices such as AC driven LEDs, high-brightness LEDs, mid-power LEDs, side-view LEDs, and through-hole type LED lamps as well as custom modules, displays, and sensors.
Contact
Public Relations Team/Seoul Semiconductor Tae-Young Chun +82 70 4391 8587 Se-Yoon Jung +82 70 4391 8270
E-mail:pr@seoulsemicon.com
Web Site:www.seoulsemicon.com/