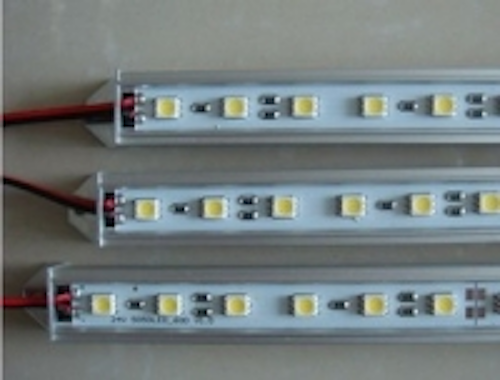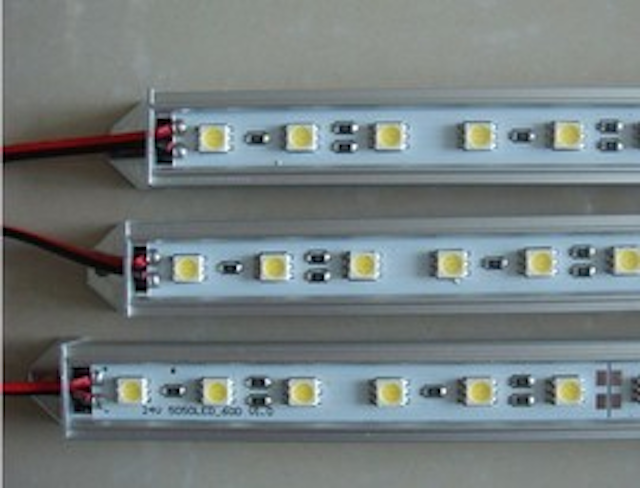 Date Announced: 08 Aug 2013
Product details of wholesale led light bar:
1. LED light bar source: 3528, 5050, Super Flux LED, Helmet LED;
2. LED bar quantity: We can do 30leds/m, 60leds/m, 72leds/m, 90leds/m, 108leds/m led rigid strip;
3. LED light bar length: 0.5m, 1m. Special length also ok;
4. LED light bar voltage: 12V, 24V;
5. LED light bar type: Aluminum waterproof, aluminum non-waterproof, PVC Series, PCB Series
Size: Aluminum size: W(20)*L(1000)*H(10) unit: mm PVC size: W(18)*L(1000)*H(6) unit: mm;
6. Custom specification is available.
Features of led light bar:
1. SMD 5050 top led, blue color, super bright, 60leds/m, 0.5m/pcs, 1m/pcs
2. Size of aluminum plate: W12*H1.0MM
3. LED light bar DC12V voltage, safe use
4. IP65 LED light bar waterproof,for indoor and outdoor use
5. Every 3-LEDs as a unit, with holders at the both side of the end
6. Right triangle shape, designed for cabinet
7. LED bar light color available: Red, green, blue, yellow, white, warm white, RGB
Application of led light bar:
1. Widely used in household lighting and DIY lighting decoration.
2. Backlighting for advertisement signboard and billboard.
3. Lighting for corridor, canopy, window, archway and cabinet.
4. Ideal replacement of incandescent and fluorescent lights
Data:
Product name LED light bar
Light source 3528, 5050, Super Flux LED, Helmet LED
LED bar length 0.5m, 1m
LED light warranty 2 years
LED light lifespan 50,000h
LED light bar certificate CE&RoHS
Contact
Derun Lighting +86-755-333-040-59
E-mail:info@derunledlights.com
Web Site:www.derunledlights.com