Spark LED street lights add brilliance to the Pearl of Xijiang
Mar 21st, 2013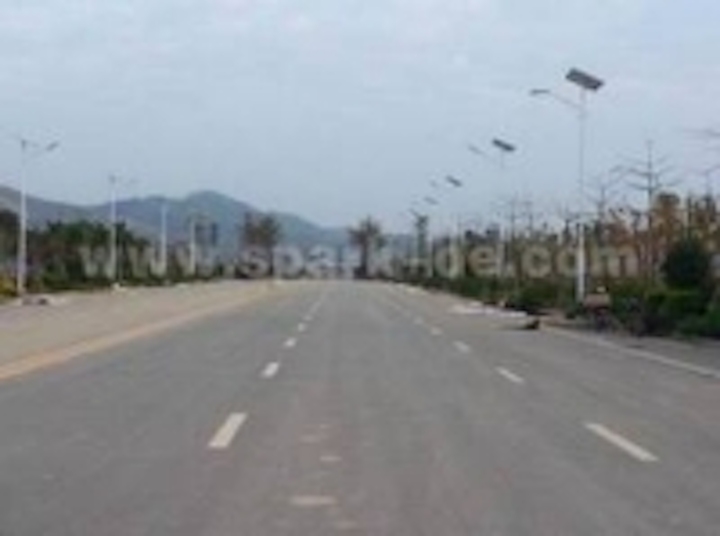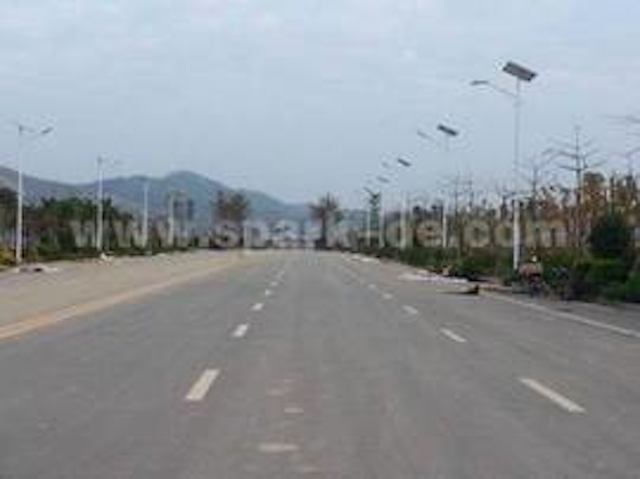 Date Announced: 21 Mar 2013
The Wuzhou Canghai Lake Demonstration Centre of Guangxi, which enjoys the laudatory title of "Pearl of Xijiang", looks incomparably charming and attractive under the shine of newly installed solar LED street lights from SPARK, especially at night.
As the current core project of Wuzhou, in accordance with the standards of building AAAAA scenic spot, "Canghai Project" is to highlight the history culture of Wuzhou and natural ecological features, and to build a domestic well-known tourist destination, acting as the back garden of Guangdong, Hong Kong and Macao. Its road lighting and landscape lighting projects have been the focus of the project parties. After layers of screening and examination, from selection of lamps to project bidding, finally they select domestic well-known brand of LED street light——Spark Optoelectronics to undertake this project. Now Spark Optoelectronics has completed the project on schedule, and perform well in the acceptance of project with 100% passing rate, adding new landscape to the "Pearl of Xijiang".
It has been learned that it is never unexpected for Shenzhen Spark Optoelectronics S&T Co., LTD. to win the bidding of solar LED street light project of Canghai Lake. As the well-known enterprise in the high power LED lighting field and national high-tech enterprise, Spark Optoelectronics has begun the production and sales of the first generation of LED street light early in 2007, which has won the recognition of the project party on the market. The first generation of street light, so far having been installed for nearly six years, has been leading in the peer and been widely praised by the industry with its excellent product quality and long lifespan. In recent years, SPARK has become well-known brand of Shenzhen, and won the honor of Excellent Private Enterprise of 2010 World Exposition Show, LED Lighting Project Demonstration Enterprise identified by the three ministries, Bidding Enterprise of Financial Subsidy & Promotion Project of Semiconductor Lighting, NDRC Contract Energy Management Qualification Registered Enterprise. In addition, it has undertaken the construction of the first domestic solar semiconductor lighting technology engineering laboratory, becoming the benchmark enterprise in the industry.
As the LED lighting industry is booming, with so many industry halos, SPARK still step by step attaches emphasize on product quality so as to ensure the interests of customers first. At present, in the field of high power LED lighting, SPARK's lighting products have been sold to more than 150 countries and regions, and show its own brilliance and glamour in the economic wave of energy saving and emission reduction. Shouldering the corporate mission of "Your Light, We Care", SPARK is leading the industry forward. SPARK LED street light is also making its contribution to illuminating the road of popularizing world green lighting.
Contact
Keziah Song General Manager Tel: (86 755) 8390 4366 Fax: (86 755) 8390 4766 E-mail: sales@spark-oe.com Web Site: www.spark-oe.com
E-mail:sales@spark-oe.com
Web Site:www.spark-oe.com