WAC Lighting unveils Argos LED track luminaire for architectural applications
Mar 28th, 2013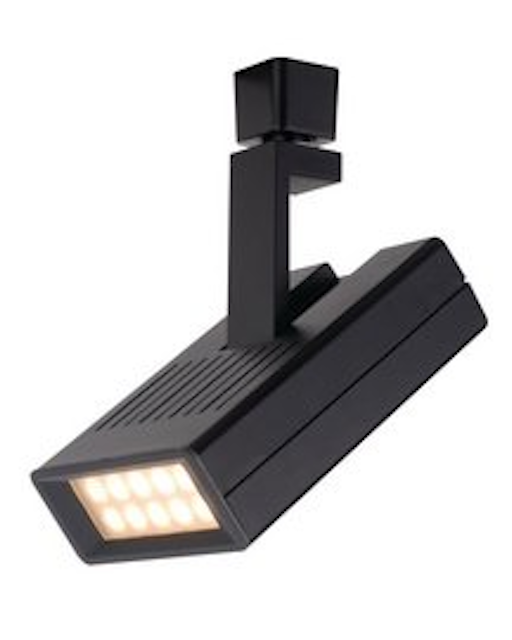 Date Announced: 28 Mar 2013
Port Washington, New York – A celebration of the SSL revolution, designed exclusively around LED technology, WAC Lighting's Argos breaks through the conventions of earlier light sources. The rectangular form is derived from the optimal format for LED design on a PCB for thermal to surface area ratios.
Argos is engineered with minimal components, perfectly balanced precision aiming, and a single diffuser that can be easily removed with a tool-free mechanism if required.
This LEDme® 120-volt track luminaire was developed for the most challenging applications in upscale residential and commercial environments.
Constructed of die-cast aluminum, the 25-watt Argos delivers the ultimate in high performance with up to 1525 lumens, outstanding color rendering with a CRI of up to 85, a fixture efficacy up to 60 lumens per watt and a lifespan of up to 50,000 hours.
Built to accommodate any modification to an application, Argos is offered in a variety of lighting distributions, color temperatures and designer finishes. Available with two interchangeable beam angles, that can be easily swapped out in the field, and four color temperatures that can be retrofitted with replacement LED modules. The luminaire can also be dimmed with an electronic low voltage (ELV) dimmer.
Argos features a lockable hot aiming mechanism with 360-degree horizontal rotation
and a 180-degree vertical tilt for precision aiming.
Argos is compatible with all of WAC Lighting's line voltage track systems, and can be retrofitted to work with the most popular track systems in the marketplace today.
Argos is backed by WAC's five-year warranty.
The WAC Lighting Story
WAC Lighting is a leading manufacturer and innovative designer of track, recessed, under cabinet, monorail and decorative lighting. To reflect energy saving strategies, social progress and community involvement, WAC uses the brand standard "Responsible Lighting" that reflects the company's holistic approach to business, encompassing a deep commitment to responsible manufacturing, extensive research/development, energy saving technology, and altruism.
WAC Lighting Global Headquarters is located in Port Washington, New York, with factories in New York and in Ontario, California. WAC can be reached by phone at 1.800.526.2588 or by visiting www.waclighting.com.
Contact
44 Harbor Park Drive Port Washington, NY 11050 Phone: 800.526.2588 Fax: 800.526.2585
Web Site:www.waclighting.com