Marl adds top US range of LED panel indicators
Mar 5th, 2013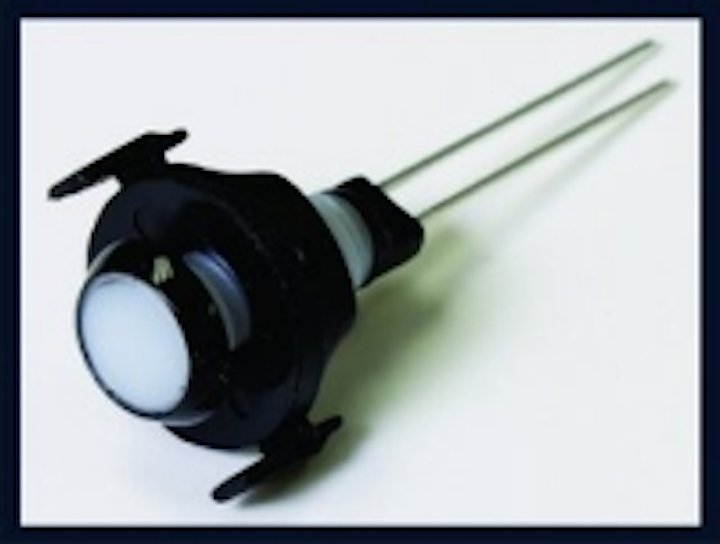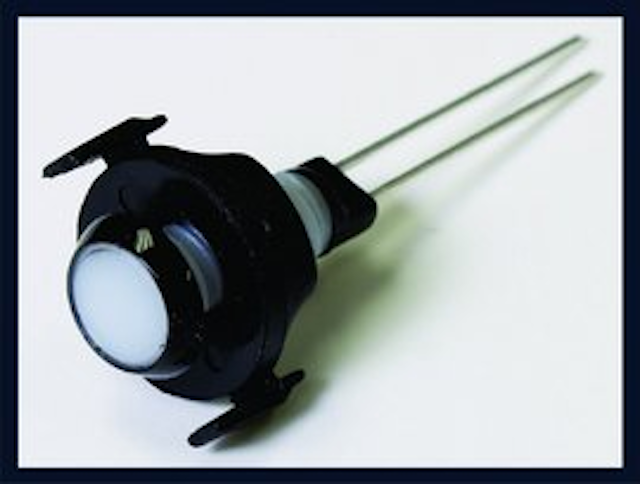 Date Announced: 05 Mar 2013
Nylon mounted and light pipe LED indicators complement UK manufactured range
Bivar to take British made product to the US market
Ulverston, UK - Marl International has added a top quality range of LED panel indicators following its appointment as UK distributor for Bivar, a leading Californian manufacturer. Bivar products complement the LED panel indicators that Marl designs and manufactures itself at its facility in Ulverston, England with cost-effective nylon mounted products and a light pipe range.
According to Adrian Rawlinson, Managing Director of Marl International, "We carefully evaluated Bivar before setting up a relationship and they offer an outstanding range of quality LED indicators that present our customers with new solutions that we aren't able to offer ourselves. Our partnership with them is particularly exciting because it is bi-lateral. Bivar will bring Marl's British made products to the US market."
"We value our strong relationship with Marl and share in the excitement at what we can create together," said Tom Silber, President, Bivar, Inc. "I'm confident customers will benefit from greater accessibility to our products and solutions."
The partnership with Bivar gives Marl customers access to ten new families. These include nylon LED panel mount indicators with both leaded and wired contact or connectors, a choice of 3mm or 5mm LED sizes and a wide selection of colours and lens styles. Nylon mounted products are a cost-effective alternative to metal, and are also lighter in weight. Marl is offering an IP67 rated family with a watertight seal to the front panel. The housing and lens in this range is specifically designed for tough environments, and are made from an ESD protected material. The threaded housing provides positive locking to resist constant vibration, and a diffused lens provides uniform illumination and a wide angle viewing capability. Marl customers can also specify a quick-mount nylon style with a unique quick locking mechanism.
Also new to Marl from Bivar is a range of flexible light pipes with nylon housings, for transmitting light from a PCB mounted LED to the front panel. Bivar flexible light pipe indicators are available with a quick-mount fitting to the front panel, and can be press fitted onto the LED. They are suitable for use with surface mount LEDs as well as 3mm and 5mm size, Orca LEDs and can be fitted to vertical and horizontal mounted LEDs. Their lenses are ESD protected and moulded from an optical grade material which allows for maximum light transmission. Marl is also offering Bivar flexible light pipes with an IP67 rated metal housing for industrial, commercial, defence and similar applications.
About Bivar
Bivar is a leading specialty provider of LED indication products and solutions with a long-standing history of more than 45 years of innovation in the optoelectronics industry. With a global base of customers in 35 countries, Bivar's products are designed to meet the increased demand for point-to-point indication and address a growing range of industrial markets and applications. Bivar's focus is on moving and positioning light. An employee-owned company, Bivar's corporate headquarters are located in Southern Calif., with manufacturing in Calif., China and Taiwan.
Bivar's Asia Pacific production and logistics centers offer scalable capacity, execution, control and movement of product around the world. Bivar is widely supported by a highly-qualified network of authorized representatives and distributors. For more information, please visit www.bivar.com.
About Marl International:
Marl International has specialised in the design and manufacture of visible LED indication and illumination components and systems for nearly 40 years. As UK distributor for Citizen, Lighting Science, Bivar and a hub of a pro-actively managed international supply chains, Marl has unique access to some of the best Solid State Lighting and Electronics technology in the world. It integrates these technologies into energy efficient lighting and indication solutions. Marl International has world class design and manufacturing facilities, staffed by over 100 highly trained and experienced specialists operating from a single site on a dedicated technology park in Ulverston, England. As a unified team, they offer agility, speed, flexibility, and willingness to respond to both needs and expectations as projects evolve and mature through the entire product life cycle. Marl partners with leaders in Defence, Aerospace, Entertainment, Transportation, and Lighting industries in the UK, Europe, North America, and Asia.
Marl is a quality company. It is registered to BS EN ISO 9001:2008 standard and fully RoHS and WEEE compliant.
Contact
Elaine Hodson Neesham PR 7 Station Approach Wendover Nr Aylesbury Bucks HP22 6BN
E-mail:elaineh@neesham.co.uk
Web Site:www.neesham.co.uk