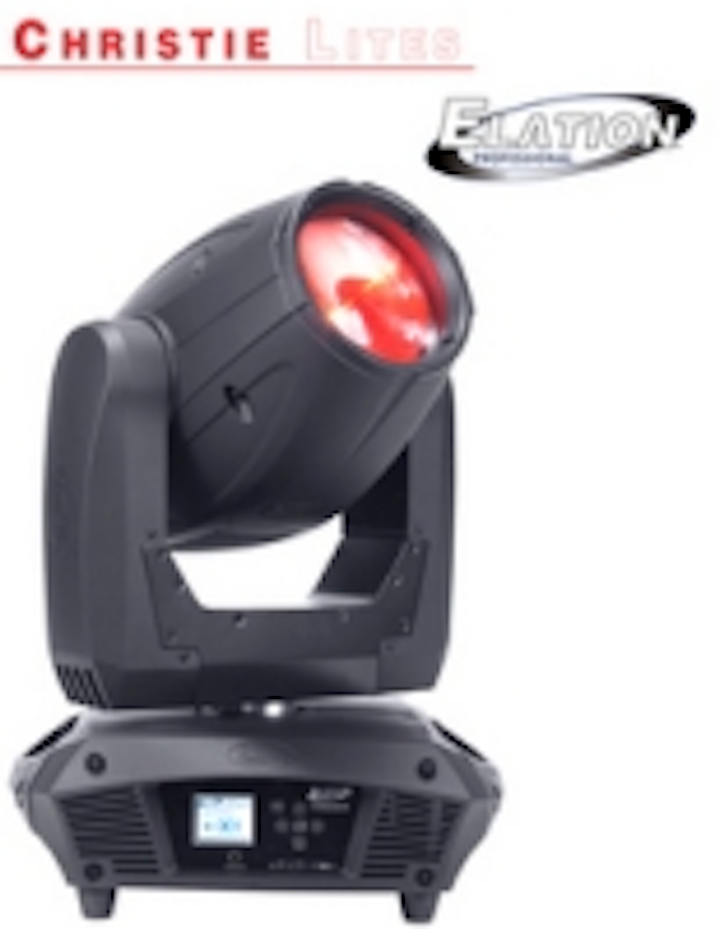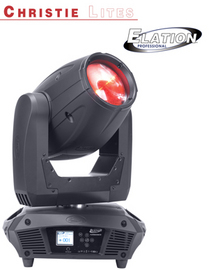 Date Announced: 26 Mar 2013
LOS ANGELES -- (For Immediate Release) – Christie Lites has purchased 1,000 Platinum Beam 5Rs for its rental inventory. The extreme output ACL beam moving heads will be made available to Christie's extensive client base of lighting professionals from the company's 12 locations in the U.S. and Canada.
"Like many of the Elation products we have purchased, the Platinum Beam 5R offers tremendous value with the added benefit of strong support from the Elation team," said Christie Lites CEO Huntly Christie at the company's headquarters in Orlando. "Elation has built a fixture that nicely addresses middle-market productions, an important segment of our business."
Christie Lites is familiar with Elation, having already purchased more than 2,000 Elation ELAR 108 RGBW Pars and 1,000 Design Par 575 DETLs. Elation's commitment to maintaining the highest quality control and customer support standards is why Christie Lites continues to invest in Elation. "We've enjoyed an excellent ROI on Elation products." said Christie. "The Platinum Beam 5R should be consistent with this track record."
Elation became the first company to incorporate Platinum lamp technology from Philips when it introduced the Platinum Spot 5R in 2009. A year later it came out with the Platinum Beam 5R. In addition to using the Philips lamps, both products incorporated innovative case designs and optics to maximize the output of their lamp source.
Both products were "instant successes," because they offered new, more efficient alternatives to lighting professionals. For example, although it is half the size and has half the power consumption of a 575W discharge fixture, the Platinum Spot 5R produces a comparable light output. The Platinum Beam 5R also blazed a new path for LDs by bringing high performance ACL Beam moving heads to a level where they're practical and affordable for any lightshow.
"This has been a phenomenal two years for the Platinum Beam 5R," said Elation Professional Director of Sales Eric Loader. "We've seen it everywhere, from the Super Bowl to the Southern Baptist Convention, as well as at major concerts and leading nightclubs. The decision by Christie Lites means a great deal to us because of the high regard we have for that organization. With Huntly Christie and his team making this kind of commitment, we know that we have a product that will deliver value to the market for a long time to come."
Contact
For more information, contact Elation Professional toll-free at 866-245-6726 or visit www.elationlighting.com For more information on Christie Lites, please visit http://www.christielites.com
E-mail:abby@fucinipro.com
Web Site:www.elationlighting.com