Tivoli expands Coveline 120 offering with Designer Series for high CRI applications
Mar 14th, 2013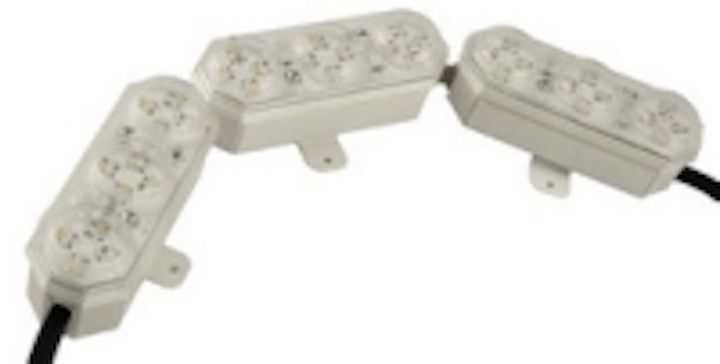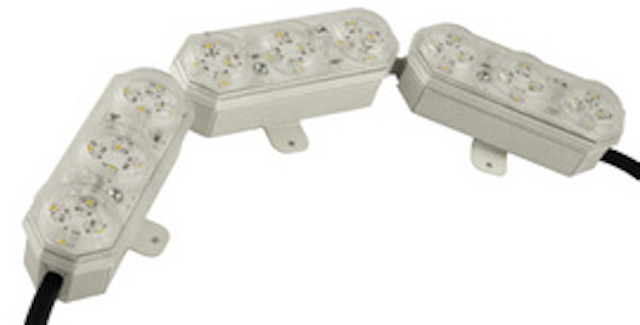 Date Announced: 14 Mar 2013
Tivoli is pleased to introduce the new Designer Series Coveline 120™, an innovative expansion of the award winning Coveline 120™ line voltage LED luminaire featuring increased lumen output and efficacy.
The Coveline 120™ Designer Series features replaceable high CRI SMD LED PCBs that deliver up to 492 lumens per foot with up to 85 CRI. This highly efficient line voltage system consumes less wattage than a comparable T5 lamp at 6.8W per 3 unit segments providing a high CRI option with increased efficacy. The Designer Model Series is available in a choice of Warm White (3000◦K), Neutral White (3500◦K) and Cool White (4000◦K) with a LED life of 50,000 hours.
The Coveline 120™ Series is a unique architectural illumination SSL solution that runs directly off basic line voltage and eliminates issues with driver loss, low power factor and prevents any dimming issues. The luminaire offers many options to adjust illumination by 10°, 20° and 30° and directional mounting enables you to manually set the angular throw of light individually, distributing light over a 120° to 160° beam spread. Additional features include a field-cuttable dual wire system that bends 90° easily to fit concave and convex curves without any special hardware and a new 6' linear extension to easily accommodate straight runs. Light extension quick connects offer ultimate flexibility and ease of installation to economically complete any curved or straight design. Swivel-foot mounting feet located at the base of each unit make mounting quick and secure and an integral dust cover lens offers additional protection.
The Coveline 120™Series was designed specifically to address market demand for a high quality, line voltage LED solution that was commercially available and sold at a reasonable price point. The innovative luminaire runs directly from 120VAC line voltage power, without the use of a driver, for runs up to 200' on a single 12A circuit. Ideal for use in both low and high ambient light interior applications, Coveline 120™ delivers a low maintenance, energy efficient lighting solution at an affordable price point.
As the first manufacturer to introduce indicator type LEDs into tubing, aisle and step lighting products, Tivoli, LLC continues to lead the market in emerging LED linear lighting solutions in the commercial, theatrical and specification market.
For more information, visit www.tivolilighting.com.
Contact
ABOUT TIVOLI Tivoli is the original innovator in LED based linear lighting products, with over 40 years experience in low voltage and LED based linear lighting products. When Color Matters --Tivoli is the choice. Uniquely focused on 'the right light' – color temperature and output for low ambient cove and niche applications. Most other commercial manufacturers in US are focused on higher output led illumination. Tivoli is focused on low wattage, highly energy efficient, linear led fixtures for accent cove and niche lighting applications. We specialize in small source applications that create the sparkle to delineate a project. Using our expertise with color mixing LEDs for theater lighting we have created incandescent color equivalents and even improvement to incandescent using led color mixes. As the market leader in emerging LED linear lighting, we offer a complete line of architectural, signage and auditorium linear LED based lighting products. Our products are flexible, adaptable energy-saving LED-based linear lighting products for broad architectural / commercial applications, both indoors and out. Tivoli's architecturally significant designs have been providing visible delineation or concealed illumination effects for over forty years. Lighting is our business, color is our concern.
E-mail:press@cfwevents.com
Web Site:www.tivolilighting.com