Grah Lighting's latest LED products to illuminate agricultural buildings
Mar 12th, 2013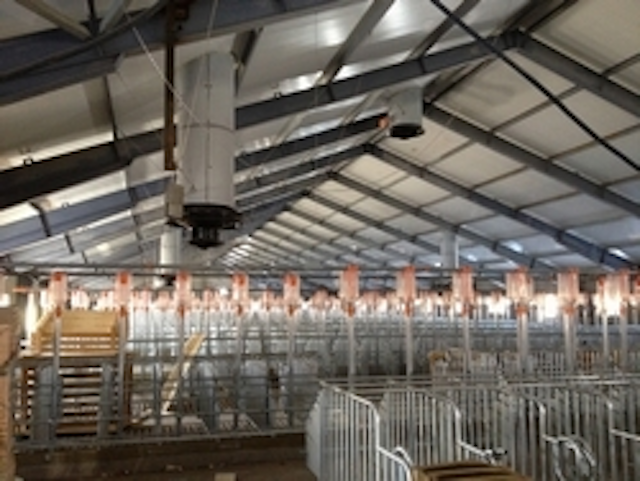 Date Announced: 12 Mar 2013
Economical indoor lighting of agricultural buildings is getting more and more important. Stock farmers have lately put a lot of attention to ecological farming and reduction of CO2 emissions. Grah Lighting's new LED products satisfy the needs of the demanding agricultural sector.
Brand new products of one of the leading European producers of LED street and commercial lighting are developed according to the latest indoor lighting trends. Lower energy consumption, reduction of CO2 emissions and appropriate colour temperature are the main reasons why stock farmers decide to change old fluorescent lamps, which have classic T5 or T8 bulbs, with new LED lamps. Farmers must be careful when selecting new lighting. Increased ammonia concentration in barns should not negatively affect lamps' operation. For its new products Grah Lighting offers customized lighting solutions. The colour temperature can be adjusted according to the animals' need of daylight.
Stock farmers have been actively modernising the indoor lighting in the agricultural buildings. Grah Lighting's products attract their attention due to the optimum Quality-Price ratio. The new products are suitable for wide range of applications. Economical and compact design is specially suited for agricultural buildings as well as for general lighting in corridors, storage rooms, warehouses and production facilities.
Contact
Katja Gorsek
E-mail:katja.gorsek@grahlighting.com
Web Site:www.grahlighting.com