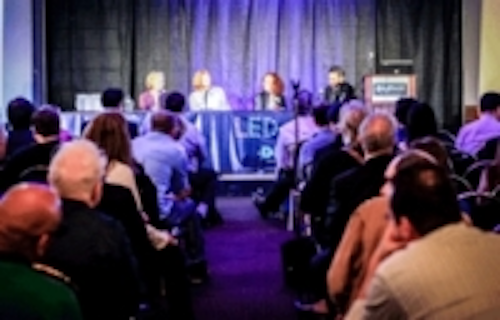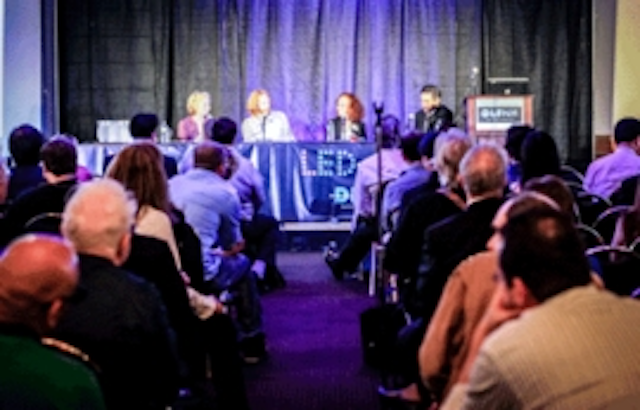 Date Announced: 07 Mar 2013
LEDUCATION ANNOUNCES ONLINE REGISTRATION FOR THE 7TH ANNUAL PREMIER EVENT ON LED TECHNOLOGY TO BE HELD IN NYC WILL CLOSE ON MARCH 19TH!
The Designers Lighting Forum of New York is proud to announce record numbers for advance registration to LEDucation 7 to be held in New York on Wednesday, March 20th. With over 150+ leading manufacturers from across the globe exhibiting, LEDucation 7 will be holding its largest event in its seven year history.
Event attendees will be able to participate in an unparalleled lineup of educational programming on LED Technology, as well as visit and view the latest product innovations from leading manufacturers. Online registration at www.leducation.org will remain open until Tuesday, March 19th. Advance registration is $20 and will available until Tuesday evening March 19th. DLF, IES members and Students (with proper ID) can attend for free with advance registration. On-site registration will be available at the door for $25. (Credit Cards will be accepted.)
LEDucation 7 is expected to draw more than 2,500 lighting and design professionals with over 150+manufacturers at its seventh annual event on Wednesday, March 20th, 2013 in New York. The educational expo will take place at the Hotel Pennsylvania – Penn Plaza Pavilion - 401 Seventh Avenue, New York City located between 32nd & 33rd Streets – across from Madison Square Garden. Exhibit hours are from 10:00 p.m. to 8:00 p.m. with CEU presentations beginning at 10:30 a.m. to 7:00 p.m.
CALL FOR VOLUNTEERS:
LEDucation is produced by a volunteer committee and board members from the DLFNY. As a volunteer organization, they are asking for attendee's support of LEDucation by donating their time to assist the day of the event. Volunteers are asked to work two hour shifts starting at 10:00 am until closing. To volunteer, please email info@leducation.org with VOLUNTEER in the subject line. All volunteers will receive complimentary admission.
For more information, visit www.leducation.org or www.facebook.com/LEDucationNYC.
ABOUT THE DLFNY:
The Designers Lighting Forum of New York is committed to exploring and presenting the power of lighting in design. Founded in 1934, the Designers Lighting Forum is a not-for-profit organization, led by a volunteer Board of Managers and sustained by member dues and the generous support of our corporate sponsors. They enthusiastically provide designers, architects, manufacturers and their representatives, contractors, educators, and students the opportunity to meet and experience the wonder of lighting in New York City and beyond. The DLFNY also supports formal lighting education through contributions to local universities and design schools, as well as national funds.
LEDucation is supported through the volunteer efforts of DLFNY members.
Committee Chair:
Co-Chair – Burt Grant – Metro Area Sales
Co-Chair – Robert Nadel – Energy and Lighting Systems, Ltd
Committee members:
Wendy Kaplan – Feelux Lighting
Clifford Starr – Lighting by Gregory
Nathalie Faubert – Cline Bettridge Bernstein Lighting Design
Gary Mann – New Gen Lighting & Energy
Max Hoover – Goodmart Lighting & Electrical Product Sales
Jamie Eck – Philips Lighting
Matt Dacey – The Dulanski Group
Caroline Rinker – O'Blaney Rinker Associates
Contact
LEDucation 7
E-mail:info@leducation.org
Web Site:www.leducation.org